Thank You for Providing
Valuable Support this Spring 
Your generosity helps us to provide support to those struggling with homelessness.
During these difficult times, we continue to prevent and address homelessness in Dublin, Kildare, Wicklow, Meath, Louth, Cavan and Monaghan.
Your donation will go towards supporting the most vulnerable in our society, showing them that they are not less and they have someone in their corner.
Best wishes,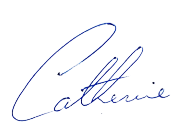 Catherine Kenny
Dublin Simon Community CEO
© 2023 Dublin Simon Community | Charity Registration: No. 20009892 | Charity Number: CHY 5963