We have an extensive full-time volunteering programme here in the Dublin Simon Community. Currently the Dublin Simon Community have up to 60 full-time volunteer placements throughout our Housing, Emergency, Treatment and Support Services. The approach to full-time volunteering has an emphasis on reflective practice and both formal and non-formal learning. Click below to apply online.
Full Time Volunteer Programme
Dublin Simon Community provide the following during your Full-Time Volunteer programme:
In-depth induction
On-site training
DIT accredited Certificate in Volunteering
Support and supervision
Guidance and mentoring
What We Provide
We also provide the following during the Full-Time Volunteer programme:
Food and accommodation (where available)
Weekly allowance
On-site and off-site training and induction
Practical hands on experience
Many people choose to undertake a full-time volunteering placement to gain essential practical experience in the field of social care & addictions, so as to further develop a career in this area. Others undertake the placement to finally make that career change. There are also placements available which do not require a social care background.
The basics of a placement consist of:
37.5 hours per week over a seven day period
A minimum commitment of nine months
We recruit people from all corners of the world to encourage the diversity that is synonymous with the Dublin Simon Community.
All applicants must be 18+
All Applications are matched against the selection criteria of the service and the recruitment process, Garda vetted, reference checked and ideally matched to the services that we are recruiting for.
How To Apply
Ideally we are looking for people with:
Qualifications in the field of social care or field related to the specified placement
Previous volunteering and/or relevant employment experience
However this is list is not exclusive as we are always interested in meeting people with skills that would be transferable, relevant and beneficial to the Dublin Simon Community and to this sector.
For more information on full-time volunteering contact the volunteer office on (01) 635 4814 or email ftv@dubsimon.ie
If you feel that you match what we are looking for please fill in the full-time volunteer application form and email to our volunteer office.
Click the icon to download a full-time volunteer application form


Click the icon for a person specification document


If you have any trouble downloading the above forms please contact the Volunteer office on 01 635 4814.
Alco Singo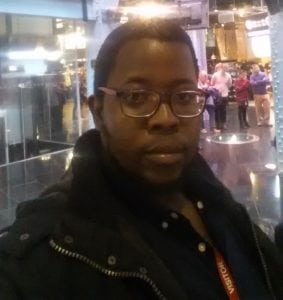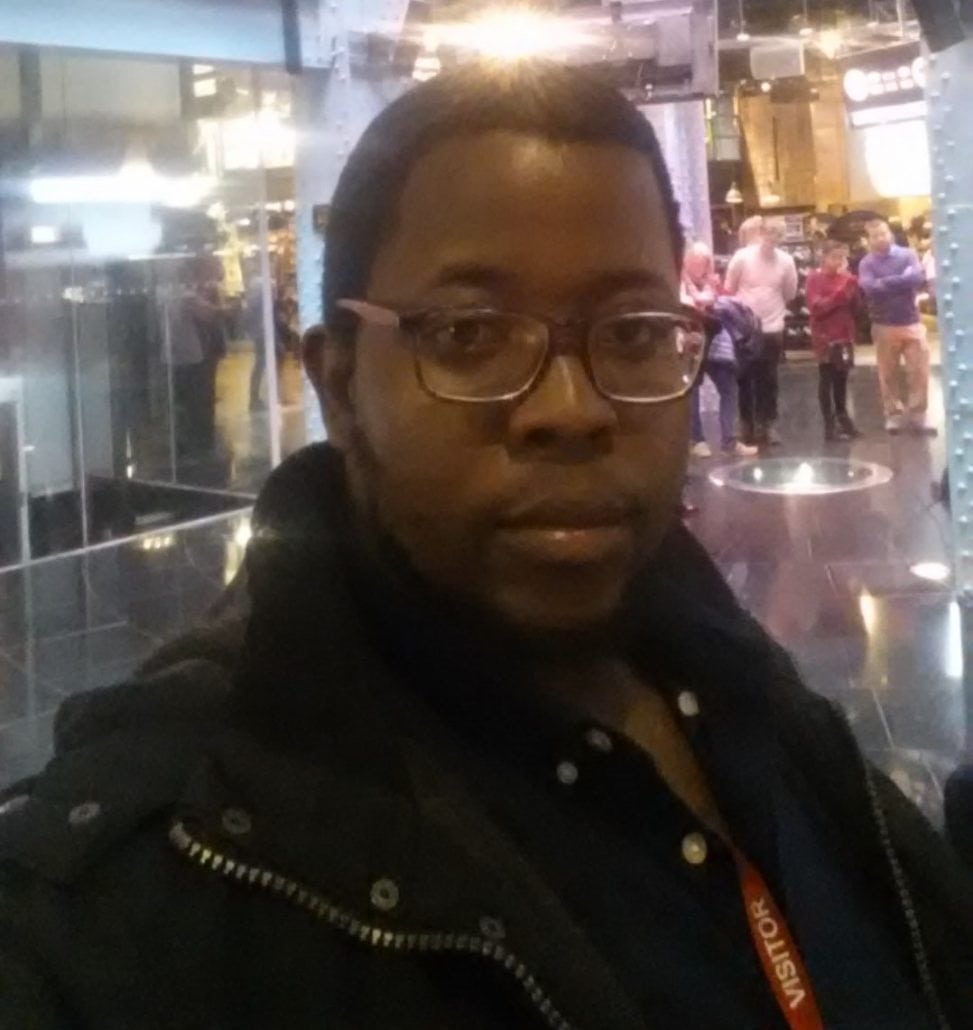 Volunteer Experience at Dublin Simon Community
"My name is Alco Singo and I am from Zimbabwe. I came to Ireland in 2014. I joined Dublin Simon Community in May 2016 and was volunteering in Riversdale House, which is long term housing support.
I enjoyed my time there and settled in well with the team and residents. I assisted a lot in activities, attending meetings and personal care. The team was supportive and the manager was brilliant, they helped me along the way and answered any questions that I had along the way. I was there for 15 months and took part in a Volunteering course under DIT, this was very helpful as I learned about addiction & homelessness. Indeed Dublin Simon Community is a great organisation and I appreciate the work they do to help end homelessness in Ireland.
I would definitely recommend anybody who wishes to give back or make a change in the community to work with them."
Alea Stokes
Volunteer Experience at Dublin Simon Community
"After finishing university and working in my field for six months, I was itching for change. I wanted a new experience anywhere in the world. When I discovered Dublin Simon Community, I filled out the application on a whim. Living abroad was a dream of mine, but I never expected to actually move. Yet three months later I was dragging my oversized suitcase along the Liffey, jet-lagged and ready for adventure.
Leaving home was a difficult decision and I couldn't help questioning myself the first day I arrived. All my fears evaporated when I met other volunteers. They were welcoming, kind, and full of helpful advice. Living and working with people from all over the world was one of my favorite parts of the volunteer program. I made great friends over the year who inspired me to keep exploring the world. Together we made a lot of memories.
Working in a non-profit that served the homeless was totally new to me. I was immediately impressed with Dublin Simon Community's commitment to making volunteers feel confident in their roles. Over the first three months we had extensive training, and I was able to shadow my team members for the first few weeks until I felt comfortable. My team was supportive of my ideas, and I developed several of my own projects, including a Creative Writing group, and a Women's group. They were both a good way to get to know clients. I also tutored clients in reading and computer skills. It was a challenging job, but seeing a client improve over the weeks was really rewarding.
Throughout the day I often had to travel to different Dublin Simon Community services. I walked most of the time, which helped me learn my way around Dublin. It's a small city compared to other countries capitals but for a girl who has always lived in a small town, Dublin was a big change. Its charm quickly grew on me. I spent a lot of my free time visiting museums, trying different vegetarian restaurants, and seeing live music performances. When I became tired of city life, the beach was just a short train ride away!
I had no idea what I was getting into when I applied to be a volunteer for Dublin Simon Community. I took a leap of faith, and it ended up being a wonderful experience. The people I met, the projects I worked on, and the city I lived in, made my time abroad more fulfilling than I could have imagined."
Iury Lima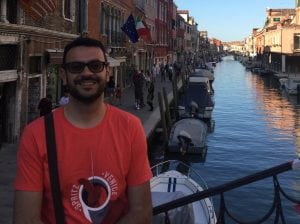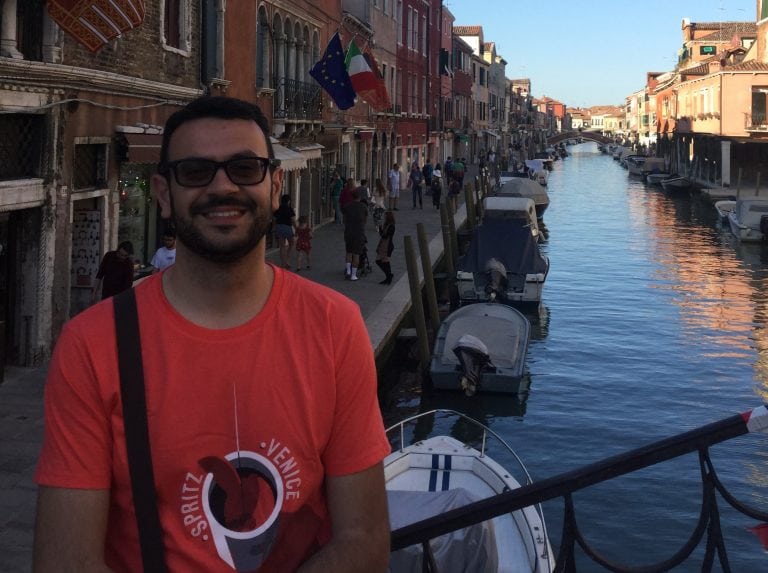 Volunteer Experience at Dublin Simon Community
"Working as a volunteer in Dublin has called my attention to homelessness in Ireland. In the beginning it was really hard to deal with since I had no experience, but after doing training courses and through my experience on a day to day basis, I am learning so much from the residents I work with. I am hearing their stories as well as learning new values which I will carry with me for the rest of my life. Sometimes people who are homeless appear invisible to us but one thing we have to change is our approach towards them. Something as simple as asking "Hi, How are you?" can make the world of difference. It has been an experience of a lifetime."
Natnicha Boonyananth
Volunteer Experience at Dublin Simon Community
"Coming from a psychology background, I always wanted to use my knowledge and skills in making real differences in society. However, after I graduated, I felt lost and found myself with a job in a tourism agency. Six months later, I became so restless and was driven once again by my motivation to create a meaningful impact. Eventually, I decided to quit my well-paying job in Thailand, left everything I knew, and came to Ireland to volunteer.
When I first joined Dublin Simon Community, I wasn't quite sure what to expect. Having no prior experience in the homeless sector, the new role could prove challenging. Adjusting to the new life in Dublin was also not easy. The city boasts a unique rhythm, with its culture and its very own language. However, it didn't take long for me to start feeling comfortable and began to fall in love with the place. Shout out to my lovely housemates and the great team at work, fifteen months in Dublin flew by, and I had learned so much along the way.
One of the most valuable lessons I acquired was the realisation that people's lives can be very complex. From birth to death, many faced different circumstances that intertwined and pushed them into homelessness. Social exclusion, domestic abuse, physical disabilities, addiction, and mental health problems are some of the many factors.
Nevertheless, what I found most remarkable was that, in the face of such adversity, many of the clients could still shine through with astounding positivity and resilience. In several occasions, I would sit down and enjoy good conversations with them over a cup of tea. Sometimes I wasn't the one who made their day better, but it was them who made mine. In saying that, I'm not claiming that it's all roses. There would be difficult times where a lot of patience and understanding were required.
However, it's all worth it. I came here to make a difference, but I got more than what I asked for. The experience has changed my life forever. I've made lifelong friendships, as well as learned to see the world from different perspectives, to cherish what I have, and to pay it forward as much as I can."
Rike Nieuwenhuis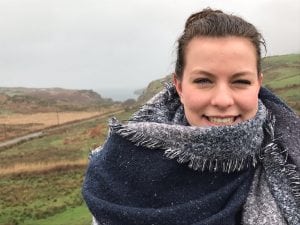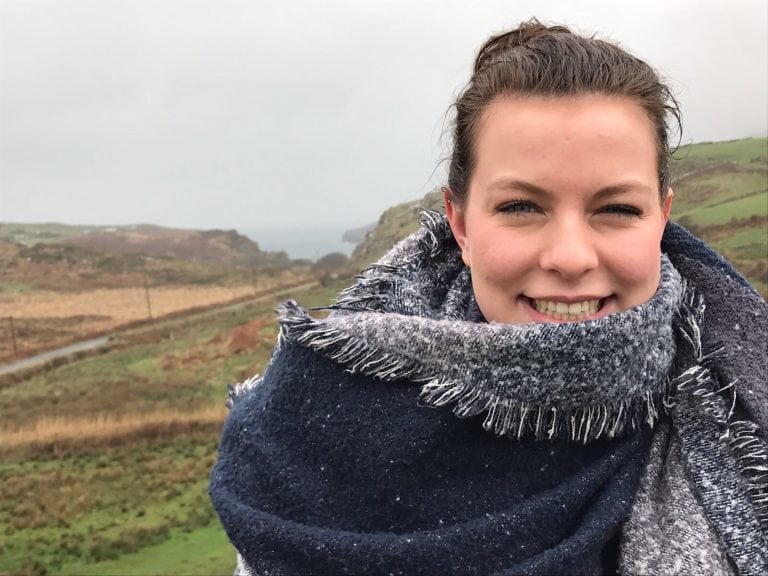 Volunteer Experience at Dublin Simon Community
"Since I started the last two years of school, I knew that I wanted to go abroad after getting my A-levels. I thought that spending a year volunteering in a foreign country would be an incredible experience for someone who faces a completely new chapter of their life.
I had to start applying at the beginning of my last year of school. I knew I wanted to stay in Europe and that I wanted to live in a country where they speak English – which eliminates every country except the UK and Ireland. To be honest, until my German sending organization "VIA e.V." suggested applying for the placement with the Dublin Simon Community, I never thought about going to Ireland, I only focused on placement in and around London. However, I applied for working with the Dublin Simon Community and six months and an interview later; I was accepted and started planning my year in Dublin.
When I arrived in Dublin, it was my first time to leave home and my friends and family for a long period of time, so things were a little chaotic, extremely exciting and sometimes nerve-wrecking too. However, Dublin Simon Community managed that all four of us German volunteers arrived around the same time, so we did not have to go through the settling in process alone, which was great!
We all became very good friends and explored Dublin and Ireland together. Ireland has so many incredible places to offer, that even after ten months, I still have some spots left, that I need to visit.
Dublin is a beautiful city, and it is so fun to just stroll around town and find little hidden places. I already came back once after my EVS and I plan to visit a lot more.
Before I came in to work on my first day at "Chester House", I was extremely nervous about meeting the staff and the residents. As it turned out, I had nothing to worry about. The staff team was great and I was welcomed with open arms. Everybody was extremely helpful and tried their best to make settling in easier for me.
Having never worked with people experiencing homelessness before, I was not too sure how to act around the clients at first. But, I quickly noticed that they were doing their own thing and that it was best if I made myself available and offer help but not be too strong in wanting to engage with them. After a few weeks the residents started opening up to me and I knew how to interact with them and learned how to support them in a way that they liked best.
Sure, some days were more challenging than others, as working with people experiencing homelessness also means dealing with people who have a tough history but the Dublin Simon Community offers a great support system. The Full Time Volunteers were offered several training, such as fire safety and I found great support within my staff team. They are all wonderful people and we also spent time together outside of work during Team Days, which gave us an opportunity to get to know each other in a non-work related environment.
Coming to Dublin and working within the Dublin Simon Community had made me grow so much as person. I learned to live by myself, manage my own money, I worked full time for the first time in my life and I faced situations that taught me more than every school lesson ever could.
I formed friendships, that will hopefully last a lifetime and I got to know the Irish culture with all its lovely songs, traditions and charming accents.
I am very thankful for the ten months as a part of the Dublin Simon Community and I would not want to miss it one single bit."
© 2023 Dublin Simon Community | Charity Registration: No. 20009892 | Charity Number: CHY 5963