Our Board
Dublin Simon Community is fully committed to upholding the highest standards of Corporate Governance. We believe that maintaining these high standards is integral to demonstrating accountability to those who fund and support our work. It also ensures that the organization is proactive and responsive in order to achieve the goals of Dublin Simon Community.
Dublin Simon Community is governed by a voluntary Board of Directors. It is made up of experienced and driven people in the fields of Human Resources, management, finance communications, education and IT. The Board is advised by a number of expert committees and is responsible for the overall control and strategic direction of the charity.
There are four committees that also report directly to the Board on a regular basis.
Audit and Risk
Property & Development
Clinical Services
Fundraising
Board of Dublin Simon Community
All directors are voluntary and receive no remuneration. The Board meets 11 times per year and has its AGM annually in May of each year.
Barry McKimm, Chair
Barry McKimm
Barry McKimm is the Human Resources Director with the St John of God Community Services.  He has over 30 years' experience in Human Resources across a variety of sectors. He is a Chartered Fellow of the Institute of Personnel & Development. Barry holds a Master's Degree in Human Resource Strategy in addition to a primary BBS degree from DCU. He also volunteers on the Dublin Simon Soup runs. He has been involved with Dublin Simon since 2018.
Diarmuid McNamee
Diarmuid McNamee
Diarmuid is Managing Director of TowerView, an advisory and investment firm based in Dublin which he formed in 2016. He is the formerly Chief Financial Officer of Mater Private Group, the leading private healthcare group in Ireland and the UK. He also spent 9 years as a Director of Corporate Finance at NCB, specialising in equity and debt financing and mergers and acquisitions. Diarmuid has over 20 years of general and financial management with a particular specialism in healthcare finance. He is a Fellow of the Institute of Chartered Accountants and a graduate of University College Dublin with Bachelor of Commerce and Masters in Accounting degrees.
Gene Clayton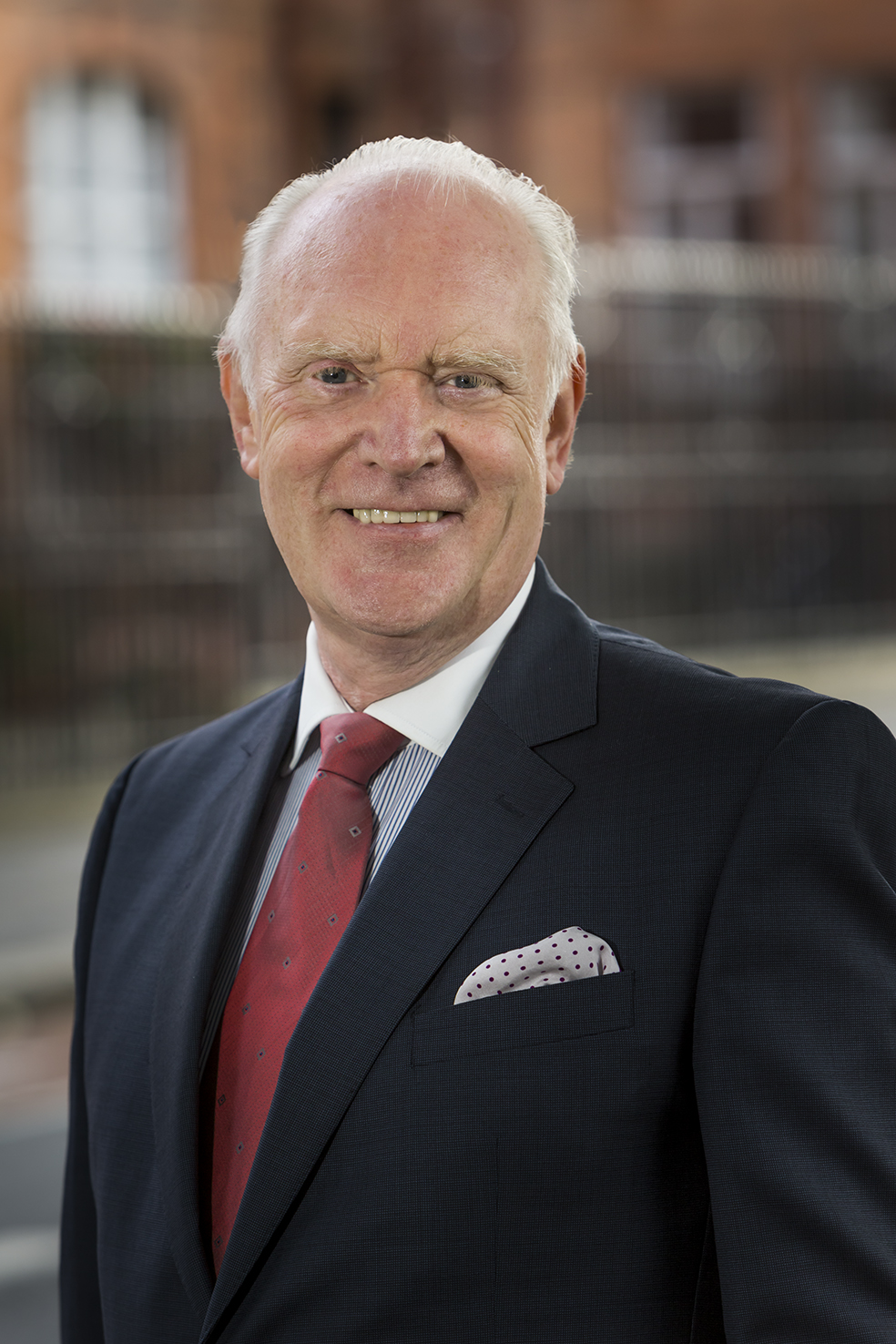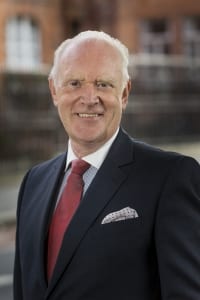 Gene Clayton
Gene began his career in social housing managing hostels for ex-offenders in London in 1985 subsequently becoming Director of Housing with an Irish Housing Association before returning to Dublin in 2001 to take up the post of Housing Development Manager with Dublin Docklands Development Authority. He was then recruited to become the Chief Executive of the Iveagh Trust, the longest established provider of social housing in Ireland. During this time he held a number of elected positions both in Ireland and Brussels which include President and Vice Pesident of the Irish Council for Social Housing, Vice President of the Not for Profit sector and Chairman of the Economic Finance and Internal Markets Committee of Housing Europe, the Brussels based federation of social, public and co-operative housing bodies who collectively house 25 million tenants across Europe. Gene retired in 2019.
Gene joined the Board of Dublin Simon Community in April 2020 and is Chair of the Property & Development committee.
John Daly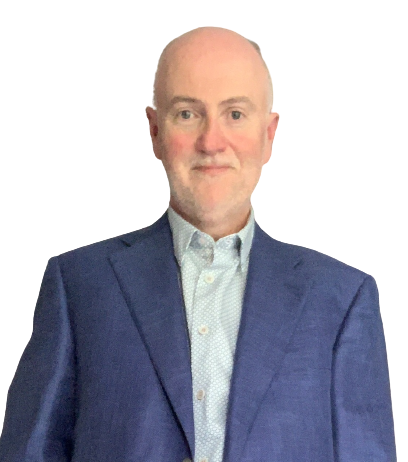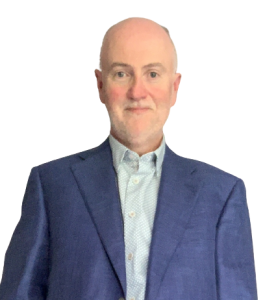 John Daly
John, now retired, had a career spanning almost 40 years, 31 of it with An Post. He held many senior management positions in both Finance and Operational roles, including 10 years as Retail Operations Director when he had responsibility for the national Post Office network. In his final years he was the Retail Finance Director and Deputy Managing Director of the An Post Retail Business. John is a Chartered Management Accountant and holds a MSc in Management from Trinity College Dublin.
Edward Farrelly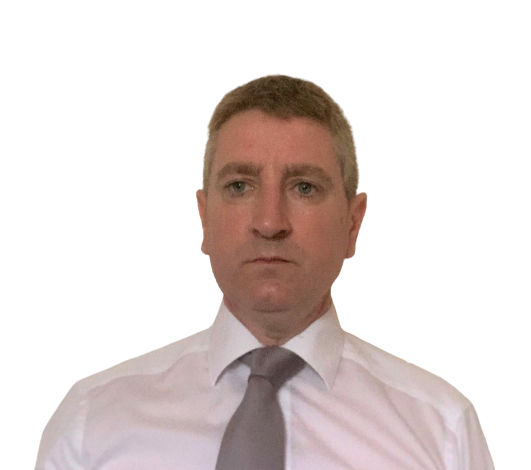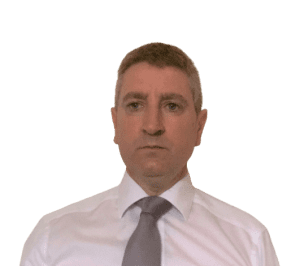 Edward Farrelly
Edward Farrelly is a practicing barrister working primarily in commercial, insolvency and property law. He became a Senior Counsel in 2019 and also practices as a Mediator. He has experience advising and litigating in relation to corporate governance issues and the role and duties of company directors.  He graduated from UCD with a degree in History and Politics (First Class) and obtained a scholarship to complete Master's degree in Politics (First Class). After working in business for a time while attending Kings Inns he was called to the Bar in 2000. Edward was previously a member of Dublin Simon and is returning having been on the Board from 2005 to 2012. He was previously the DSC Chair, chair of the Audit and Governance Sub Committee and on the Board of the Simon Communities of Ireland.
Wendy Hamilton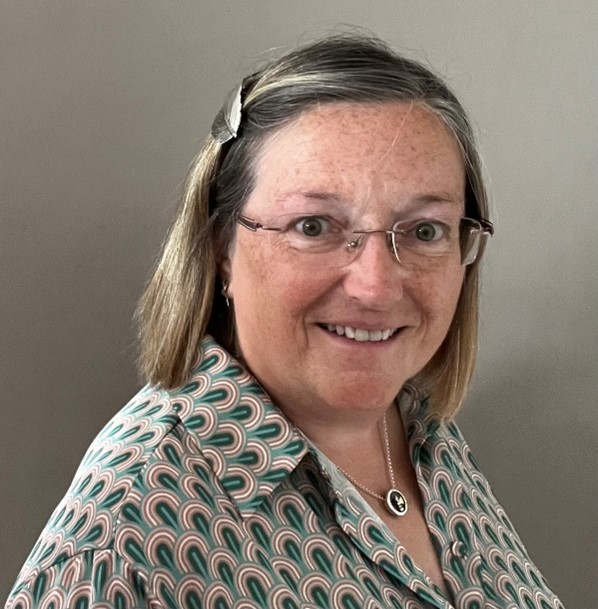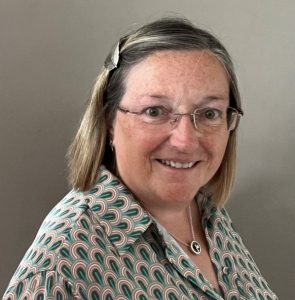 Wendy Hamilton
Wendy Hamilton is CEO at Translation.ie, a leading Interpretations company. She previously held CEO and COO roles at Netwatch Group/System. Wendy served on the Board of Sunbeam House Services from 2016-2018, and previously also on the Board of FIT (Fastrak to Technology). A Dublin native, now enjoying the Garden County delights, Wendy holds a Masters in Lean Business Practice, along with a BA in International Marketing
Wendy Hamilton joined the Board of Dublin Simon Community in May 2022.
Alison Hodgson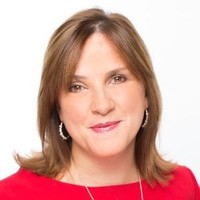 Alison Hodgson
Alison Hodgson has more than 25 years experience in senior management positions in Ireland and the UK with particular expertise in HR.  She is former Group Head of Resourcing at Royal Mail, Head of HR Ireland for Bank of America and most recently VP People at Virgin Media Ireland.  Alison is a graduate of Queens University Belfast with a BA in Psychology and a Masters in Occupational Psychology.  She joined the Board of Dublin Simon Community in May 2022.
James Howell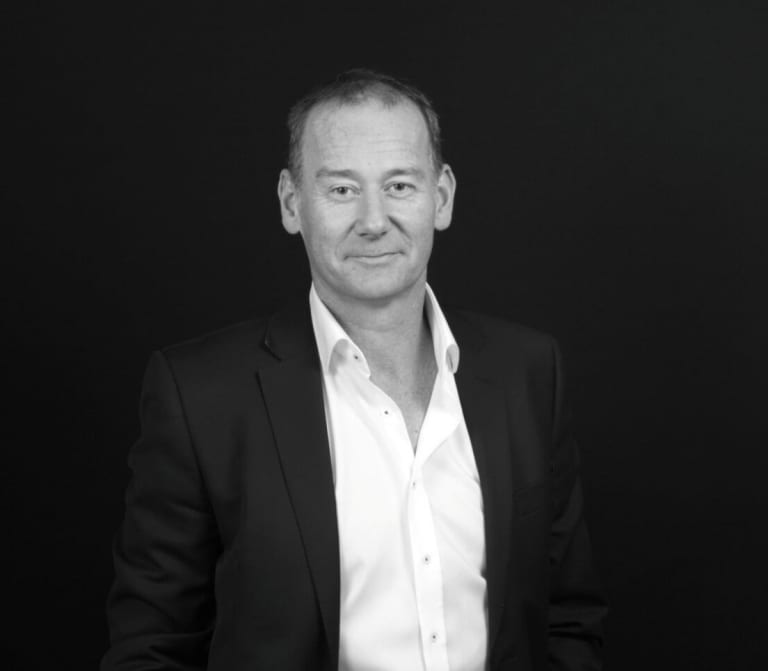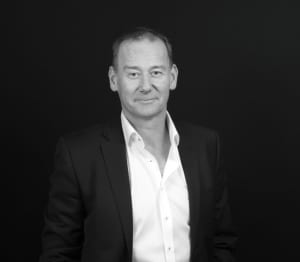 James Howell
James Howell is Channel Sales Director for Microsoft's IoT business in Europe Middle East and Africa. James has been with Microsoft for over 8 years and has held a number of senior sales roles during that time. James has over 28 years of sales and marketing experience. 20 years specifically in international sales and marketing positions across Hi-Tech, Telecoms, and Software industries. Prior to being elected to the board of Dublin Simon Community, James was a member of the Simon Community fund raising committee, and was also a volunteer for the Simon Community  soup run.
Thomas Kearns
Thomas Kearns
Professor Thomas Kearns is the Executive Director of the Faculty of Nursing and Midwifery, RCSI, a Medicine and Health Sciences University in Dublin Ireland. He is responsible for leading and delivering on the strategic intent and operational activity of the Faculty.
His career in nursing started in 1980, over the last 20 years Thomas has worked in Professional Regulation, Nursing and Health Policy and Higher Education. He is both a general and psychiatric nurse, he has a primary degree in Nursing, a Master's Degree in Education and a Fellowship from the Faculty of Nursing and Midwifery RCSI;  Thomas' doctorate is in the area of continuing professional development and the maintenance of professional competence.
In 2017-2018 Thomas worked as interim CEO of the International Council of Nursing, an NGO based in Geneva working closely with the World Health Organisation. Thomas is a non-executive director of Axia Digital Ireland, a company that develops software to support learning and development based in the Faculty of Nursing and Midwifery. He is a member of the Rotunda Hospital Audit and Risk committee and is a member of the RCSI hospital Group Directors executive. Thomas is a member of the Advisory Board of the International Network of Health Workforce Education (INHWE). The Faculty is the Academic Partner for the European Council of Nurse Regulators (ENC).
Thomas has developed a Centre for Nursing and Midwifery Advancement across the RCSI Hospital Group. He developed and directs a European Centre of Research Excellence (CPD) with colleagues from over 20 European countries and a number of pan national organisational members. Thomas joined the Board of Dublin Simon in April 2020 and is Chair of its Clinical Services Committee.
Etain Kidney
Etain Kidney
Etain Kidney is currently the Head of the School of Marketing and Entrepreneurship in TU Dublin and where she has worked as a researcher and lecturer for 15 years . She holds PhD in Inclusive Entrepreneurship, and her research interests are sustainability, digital marketing, and minority entrepreneurship. Etain has worked with the Simon Communities education programmes since 2015.
Neil McLoughlin

Neil McLoughlin
Neil McLoughlin is Chief Commercial and Legal Officer at Datalex plc, a technology company developing innovative e-commerce products. Prior to that, Neil was Chief Operating Officer and a member of the founding team at life sciences investment business Malin plc, having also served as General Counsel and Company Secretary during its IPO in 2015. Neil also spent 10 years at Elan plc, a biotech company that developed therapies for some of the world's most difficult to treat diseases, where he served as Associate General Counsel and Assistant Secretary at the time of its sale in 2013. Neil is a Barrister, a graduate of NUI Galway (B.Comm) and the Honorable Society of King's Inns (BL) and is a Fellow of the Chartered Governance Institute. Neil joined the board of the Dublin Simon Community as a non-executive director in May 2022 and has also served as a non-executive director of the Dundalk Simon Community since 2019.
Executive Management Team
Catherine Kenny, CEO
Catherine Kenny
Catherine Kenny was appointed CEO of Dublin Simon Community in 2022 and took up the role from 1st October.  She joined Dublin Simon Community in 2001 as a project worker and held a number of positions before becoming Head of Housing in 2007, progressing to Head of Property & Quality. During this time Catherine built on her Diploma in Social Studies to achieve an Honours Degree in Industrial Relation and Human Resource Management BA (Hons) and a Masters Degree in Strategic Management. Catherine has been committed to sectoral engagement consistently during this time being involved in numerous initiatives such as Sectoral Accommodation Co-ordination Group (DRHE), Long Term Accommodation Group (DRHE), Chairperson of the Homeless Network, one of founder's of Sector Heads Group, Sector Sub Group of MAG regarding Sex Offenders, Reconfiguration of Sector Meetings.
Pat Greene, Head of Policy & Volunteering
Pat Greene, Head of Policy & Volunteering
Martin Hannigan, Head of Finance & Corporate Services
Martin Hannigan
Martin Hannigan joined Dublin Simon Community in 2007. Martin brought a number of years of varied and international experience to Dublin Simon Community from the private sector. He has used this experience to see the organisation through significant change and has continuously ensured professional financial reporting and effective management processes including introducing strong budgetary controls and processes. Martin introduced strong fiduciary controls to Dublin Simon Community including an internal audit process and related Risk Management process. Martin is also our company Secretary and ensures Dublin Simon Community meets and maintains the highest standards to meet our statutory and legal requirements including good corporate Governance. Martin developed the IT function including introducing new Finance, Procurement, HR, Property management, banking, and Housing management systems to respond to the continued expansion and changing requirements of the organisation. Martin is a member of the national ICSH National Finance Steering Group. Responsible for Company secretarial and Governance of organisation including help setup current board structure and committees especially the Audit and Risk committee.
Majella Darcy, Head of Clinical Governance & Therapeutic Services
Majella Darcy
Majella Darcy RPN, RGN, Dip Gerontology, MA Development Studies has managed homelessness and displaced population overseas and in Ireland from a service delivery, education and healthcare perspective and has over nine years' service with Dublin Simon Community. Having worked with a number of non-profit organisations and statutory bodies including the HSE, Majella brought a wealth of experience to Dublin Simon Community.
Majella's remit includes leading the teams that look after a residential low threshold Alcohol and Benzodiazepine Detoxification unit; a residential low threshold Recovery unit; Aftercare support post treatment; a Stabilisation/Respite unit for homeless clients living with HIV and other blood borne viruses. She also manages the addiction specific in-reach homeless action team; Sure Steps counselling service; shops and social enterprise; and client participation and development which encompasses health and wellbeing, literacy programmes, client involvement and action, and the arts. Overarching all these services is a robust clinical governance structure with the clinical lead reporting directly to Majella and the Audit Subcommittee of the Board. Majella's more recent achievements include the change management process in Ushers Island which included the transfer of the HSE HIV Respite Unit to Dublin Simon Community from Cherry Orchard, the change from Rehab to Recovery and lowering the overall Ushers Island service threshold, and the development of a comprehensive counselling service that is tailored to the needs of homeless clients. She has developed the client involvement programme to include volunteering and employment opportunities for clients, and the "Speak Outs" which is run by clients and a vibrant client action group. Majella is currently involved in the Development of the Ushers Island Complex site and developing strategic partnerships with key stakeholders in the area of Treatment and Enterprise.
Emma Kilkenny, Head of Fundraising & Communications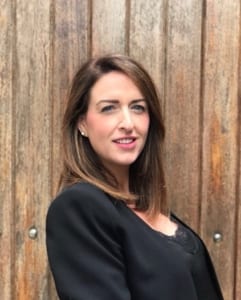 Emma Kilkenny
Emma Kilkenny joined Dublin Simon Community in November 2019. Emma brings with her 14 years of Fundraising and Communications experience in the not-for-profit sector, both internationally and within the Irish market. She has held strategic leadership roles in Australian, U.K. and Irish NGO sectors which includes experience working with global overseas development organisations as well as with charity's that address domestic inequalities. Emma's career focus has been to maximise financial growth from the donating public, while always taking a supporter centric approach to maximise engagement and loyalty by ensuring that supporters know it is because of them we achieve what we do. She values honest communication at the heart of fundraising and endeavours to promote the incredible impact of our work to the Irish public. Emma is passionate about developing strong teams by generating enthusiasm and professionalism while delivering awareness and growth for the organisation.
Wendy Crampton, Head of Services, Homeless & Community Services & Client Development
Wendy Crampton
Wendy Crampton joined Dublin Simon Community in September 2018. She holds a B.A hons (Psych), PGDip in Business Studies, M.A. in Development Studies and a PGDip in Counselling and Psychotherapy. Initially from a corporate marketing environment, Wendy has spent over 15 years working in the voluntary sector in roles related to service management, training, policy, research, quality and standards, and HR. She has experience working in homelessness, addiction and mental health services, as well as working in the disability and equality sectors. She has 10 years experience working at senior management level. Wendy has interest in supporting development and potential of individuals and of organisations and works from a strong social justice ethic and value system.
Tracey O'Malley, Head of Human Resources
Tracey O'Malley, Head of Human Resources
© 2023 Dublin Simon Community | Charity Registration: No. 20009892 | Charity Number: CHY 5963