At Dublin Simon Community we live our values of community, respect & empowerment, excellence & innovation, integrity & accountability – these are the standards we set for ourselves, and we apply them to everything we do throughout our work.
At the core of any community are its people. It is our teams of people that deliver the vital services that we provide to tackle the multifaceted issues of homelessness across the specialities of Emergency, Housing, and Treatment. We work with some of the most isolated and vulnerable people in our society and we do it with dignity, respect and pride. We work in teams of committed, innovative, and passionate people who are determined to tackle the challenges of homelessness and change the footprint of society. 
As a community committed to changing the lives of those living in challenging times and environments we recognise, value and care for all people in our community whether working or living with in our Services. As an organisation accredited with NSAI Excellence Through People standard, we are committed to our employees, their learning and development, wellbeing, engagement, health and safety, organisational culture and job satisfaction.
Our community is growing and we are looking for people who share our work ethic and our mission. We welcome applications from graduates and professionals who are in search of meaningful, impactful, and life changing work. We believe in empowering our employees as much as we do empowering the people who access our services, and as such we have a reputation for career development and internal promotion. If this sounds like the type of Community that you would like to be part of we would love to hear from you.
TO SEE OUR CURRENT OPPORTUNITIES CLICK HERE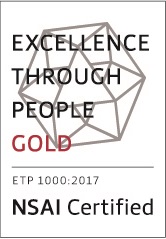 © 2023 Dublin Simon Community | Charity Registration: No. 20009892 | Charity Number: CHY 5963