Thank you for Supporting
Dublin Simon Community 
Your generosity means we can provide support to the most vulnerable people in our society.
No one should be homeless. Thanks to your kind donation we can keep making this a reality in Dublin, Kildare, Wicklow, Meath, Louth, Cavan and Monaghan.
Your donation helps all of our teams to continue essential work in tackling homelessness and supporting the most vulnerable in our society at every stage of their journey.
Wishing you and yours the very best,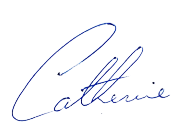 Catherine Kenny
Dublin Simon Community CEO