Dublin Simon Community launches 2020 Annual Review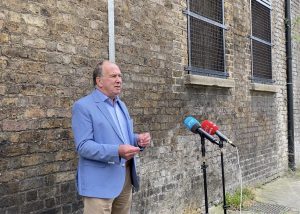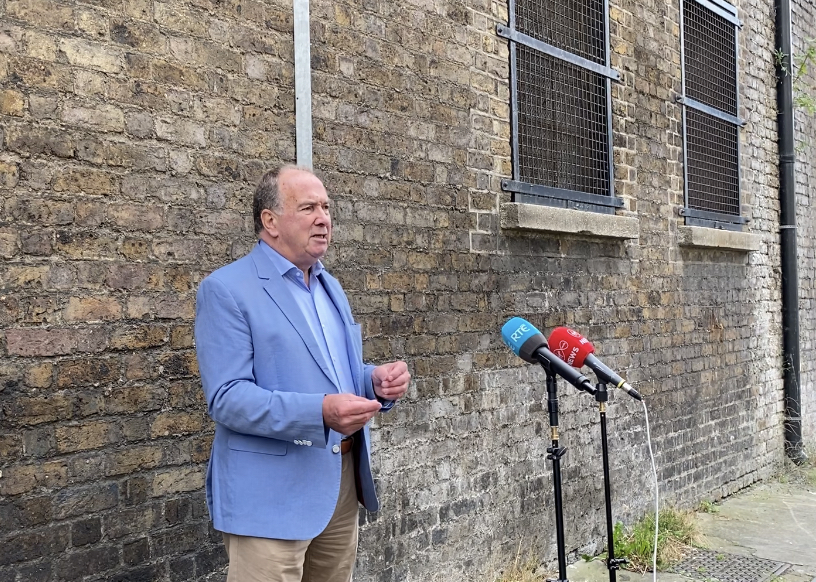 Addiction and substance abuse is cited by 71% of detox clients as the primary reason for becoming homeless
Increase in demand for Dublin Simon's detox service have caused waiting times to almost double in a two-year period from 39 days in 2018 to 76 days in 2020
The average age of clients in residential detox services has dropped from 49 to 44 over the last five years
More than half (54%) of all people in Dublin Simon emergency accommodation in 2020 have been homeless for more than three years – 42% for more than five years
In 2020 almost 2,900 people were supported by tenancy sustainment teams
Dublin, 23 September 2021: Dublin Simon Community CEO, Sam McGuinness, today launched the charity's Annual Review for 2020, highlighting the negative impact of long-term homelessness and the physical and mental health effects of addiction on the vulnerable homeless population.
He said: "The homeless population is living through the worst crisis we could ever have imagined. Though I am heartened by some of the successes that we have delivered, there are people who are struggling to rebuild their lives because they are grappling with addiction, waiting longer to access alcohol and other drug detox services and reaching rock-bottom at a younger age than ever before. Many of these people spend five years or more in emergency accommodation and are desperate to exit homelessness.
"The human toll is clear in the growth of demand for counselling and out-of-hours crisis support with a total of 3,875 interventions by Dublin Simon Community's Sure Steps Counselling team in both day and out-of-hours services.
"In 2020 we worked with 7,617 adults and children and have achieved some very positive results. Almost 2,900 adults and children were supported by our tenancy sustainment teams, this was facilitated by increased availability of accommodation freed up within the rental market due to the Covid-19 pandemic", added Sam McGuinness.
Addiction Treatment & Healthcare Delivery 2020
Dublin Simon Community's frontline health and social care workers continued to deliver life-saving treatment, health and primary care services specific to the homeless population during 2020. The number of clients accessing services increased by 23% to 938 over the previous year. These include residential detox, addiction recovery and aftercare services, Blood-borne virus services and Sure Steps Counselling. Additionally the residential intermediate care facility, Step-Up–Step-Down marked its second full year of operation in 2020 in partnership with Safetynet Primary Care and the HSE. This service supported acute hospitals by providing up to 20 medical beds at Ushers Island, freeing up public hospital beds for use by Covid-19 patients during the pandemic.
In 2020 there was a 23% increase in demand for treatment and primary care services with 938 individuals accessing services throughout the year
Dublin Simon Community Frontline nurses trained in Covid-19 testing and supported the HSE and Safetynet Primary Care in testing within the homelessness sector
Step-Up-Step-Down treated 176 patients in 2020 with an average stay of 19 days.
Sure Steps Counselling delivered 3,115 hours of counselling and a total of 3,875 interventions between day and out-of-hours services
Frontline staff delivered 50 life-saving Naloxone interventions to clients experiencing overdose. Naloxone is a medication used to reverse the effects of opioid overdose
Waiting times in treatment services are as follows:
Service Waiting Times
Detox: 76 days
Blood Borne Virus Unit: 43 days
Recovery Services: 35 days
Aftercare service: 77 days
Addiction Treatment Research
Studies commissioned by Dublin Simon Community highlights the role of addiction treatment and healthcare support on outcomes for people experiencing homelessness.*
According to research focused on the Detoxification unit, the average age of people accessing detox services reduced from 49-years old to 44-years old in the five years between 2015 and 2019 – the youngest person treated was 24
Research focused on the Blood Borne Virus Unit (BBVU) found that half of all those participating cited substance abuse as the primary reason they were homeless
Blood-borne viruses are over-represented among the homeless population and can be hard to manage due to the challenges of maintaining a medical regime
Among the group included in the BBVU study all those who engaged with the BBVU were cured of Hep C and all HIV positive patients saw a reduction in viral load, some to an undetectable level
Both studies referenced the challenges of managing medication regimes while homeless which would include attending appointments and taking prescribed medication
With work now underway on a dedicated Dublin Simon Community 100-bed medical facility for the homeless sector, Majella Darcy, Head of Clinical Governance & Therapeutic Services reiterated the need for more health supports for those experiencing homelessness.
"When the pandemic began we were facing a situation where we knew that the most prevalent reason for admission to our Step-Up Step down Unit in the previous year was a respiratory condition. This meant that the homeless population were at exceptionally high-risk of infection and poor outcome. We moved quickly to adapt the way we delivered services, ensuring the safety of our vulnerable clients and frontline healthcare staff."
She added: "We have had an enormous success in keeping people safe during this Covid crisis but we need to ensure that we can meet the demand for addiction treatment, in particular drug stabilisation, and mental health supports that are so urgently needed at this time. Critical is the delivery and implementation of healthcare initiatives outlined in the recent Housing for All programme."
The Dublin Simon Community Annual Review 2020 launched today with an experiential tour of selected Dublin Simon services entitled The Streets of Dublin Simon. At each stop on the tour, staff members from Dublin Simon's volunteering, client development, supported housing, treatment and outreach teams gave an overview the trends, achievements and challenges of each service area in 2020. The tour culminated at the construction site of the new €30 million 100-bed medical facility at Usher's Island, where CEO Sam McGuinness spoke about the charity's performance throughout the Covid-19 pandemic and its continued commitment to tackling homelessness.
Full details of Dublin Simon Community's Annual Review 2020 are available after 2.00pm on Thursday, 23rd September at www.dubsimon.ie/annualreview2020
ENDS
Notes for Editors:
Dublin Simon Community Key Service Statistics in 2020
Dublin Simon Community provided services to 7,617 people in Dublin, Kildare, Wicklow, Meath, Louth, Cavan and Monaghan in 2020.
2262 Adults and children moved out of homelessness into homes by resettlement
660 Adults and children housed through our independent housing in 2020
318,738 Nutritious meals provided to clients throughout the year
895 People living in long-term accommodation with Dublin Simon Community
3,115 Hours of 1:1 counselling for clients through Sure Steps Counselling
938 Individuals accessed Dublin Simon treatment services in 2020
568 People participated in Client Development programmes in 2020
688 Units in Dublin Simon Housing Stock
200 People living in our high-support accommodation in 2020
21,115 Hours invested in keyworking with clients
54,581 Hours contributed by volunteers working alongside our professional staff across the organisation
5,517 contacts made by our Outreach team with people sleeping rough
* Research details:
Mapping restrospective outcomes and existing processes of the Dublin Simon Community Detoxification Unit in order to inform client needs and future service developments; Prof Catherine Comiskey, Karen Galligan, Dr Sonoma Banks, Linda Earls: link to full study findings at: https://bit.ly/DetoxStudy
Blood-borne virus & drug stabilisation treatment: Long term impacts for individuals experiencing homelessness: L Crean, BBVU): Link to study results: https://bit.ly/BBVU_DSC
Covid-19 Pandemic Responses
Dublin Simon Community took immediate measures to safeguard vulnerable clients from Covid-19. Emergency accommodation reduced from 147 to 115 beds in single and socially distanced twin room. The soup run and social club was temporarily suspended, but the Outreach team remained on the streets from early morning until late night 365 days of the year making an average of 100 interventions per week over the course of 2020.
One-night-only beds in Dublin were suspended in emergency accommodation to provide longer term stays for vulnerable clients who had been sleeping rough.
A total of 20 extra beds were delivered by the charity's acute medical service; Step-Up-Step-Down on site at Ushers Island. This supported Dublin hospitals in freeing up beds for Covid patients by enabling the discharge of patients from the homeless community into the care of our nurse-led 24-hour semi-acute medical unit.
Dublin Simon nurses trained in Covid-19 testing supported the HSE & Safetynet Primary Care in conducting testing amongst residents and staff of the charity's services.
https://www.dubsimon.ie/wp-content/uploads/2021/09/mobile-500x500-1.png
500
500
Aisling Harmey
https://www.dubsimon.ie/wp-content/uploads/2023/01/CHY5963-9.png
Aisling Harmey
2021-09-25 17:05:51
2021-09-29 15:54:16
As demand for addiction treatment doubles – 71% in detox cite substance abuse as primary cause of homelessness