Sam's Welcome:
We had our 50th Commemoration event and launch of 'Scrappy but Happy 9' on Friday, 15th November in Trinity College. Broadcaster Bryan Dobson hosted an evening of discussion and performance, including a panel of founding volunteers who reflected on the early days. We heard the experiences of clients who have been supported by Dublin Simon Community to close the door on homelessness. We also had our Client Recognition Ceremony, which demonstrated the essence of all that we do and performances from members of the Dublin Simon Community Participation & Development group.
The event also marked the launch of the annual arts publication, Scrappy But Happy 9, produced by clients of Dublin Simon Community.  Artwork from Scrappy But Happy 9 will be exhibited in Powerscourt townhouse from now until the end of December.
November was also a monumental month for our Capital Development Fund. On Monday, 18th of November, we turned the sod at Chester House on phase two of the Capital Development funded construction project. This will create 20 new supported housing units for our clients. High-support services like Chester House, provide 24/7 care to people with mental health, addiction, physical and personal issues, which render them unable to live independently.
The number of people rough sleeping is down. On its official count in Winter 2019, the Dublin Region Homeless Executive counted 92 individuals sleeping rough in Dublin. Our Outreach Team works closely with the DRHE to meet these people where they're at and link in with them on a daily basis to provide for their complex needs. Also in October, the Department of Housing's Homelessness Report counted 6,688 adults, 1,733 families and 3,826 children in Emergency Accommodation in Ireland, an increase from the month before.
Fundraising teams were busy with some of our biggest fundraisers of the year. Simon House of Light at Powerscourt Townhouse, was a huge success and a great night out for all. Well known Irish actor, Cillian Murphy came down to help us highlight the issue of homelessness and to launch Simon House of Light. This is the 9th year of the annual extravaganza of lights and live music on the steps. Sing for Simon with over 100 choirs singing across Dublin, Kildare, Wicklow and Meath is currently underway, so look out for choirs in Simon santa hats.
As part of our "Closing Doors" Campaign, Simon challenged Newstalk's Tom Dunne to spend a night without closing his front door. "Tom Dunne's Most Vulnerable Night" helps those of us fortunate enough to have stable and secure homes to appreciate the safety, warmth, freedom of routine and peace of mind we take for granted every day.
As we approach Christmas and year end I'd like to thank all of our staff and volunteers for their dedication and commitment this year. Looking forward to all the festivities Christmas brings, hoping to see you all at our Carolthon on Grafton street this weekend and the infamous busk on Grafton street on Christmas Eve with Glen Hansard and company.
Best wishes to you and your family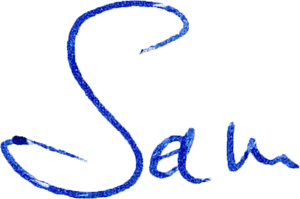 House of Light
The 8th annual Simon House of Light Show launched on Thursday 5th December, with the help of celebrity guest Cillian Murphy in a special commencement ceremony on the steps of Powerscourt Townhouse Centre, South William Street.
The Peaky Blinders star joined CEO Sam McGuinness in switching on the lights, marking the beginning of the three-day festival which aims to bring people together to highlight the issue of homelessness through musical and visual performances.
Also on-hand to launch the event were musical guests Lucan Gospel Choir, Ryan Mack and Roisín and Darcy from HamsandwicH with many more musical acts performing over weekend.
Speaking at the launch, actor Cillian Murphy said: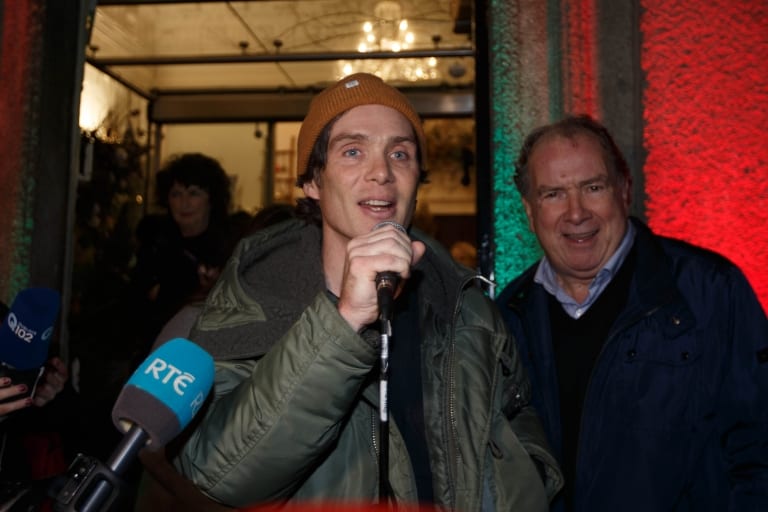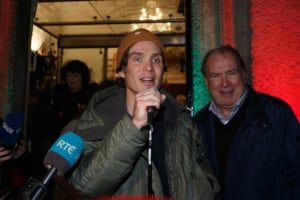 "I think we all know how serious this problem is and I think we all know that while it's felt more keenly at Christmas time, it exists all year round and I think you'd probably agree with me when I say, that it's not a problem that needs to exist in Irish society. I want to say that we're very lucky to have Dublin Simon Community here, they've been doing such amazing, sterling work for many, many years, so this is a tribute to them. It takes a lot of empathy and a lot of courage to keep doing that sort of work, so a round of applause for Dublin Simon Community."
Cillian also said: "This is a serious societal issue and you know, I'm just here as a citizen really to do what I can.  If there's enough imagination, if there's enough resources, if people actively engage with it, I think hopefully it's something we can solve."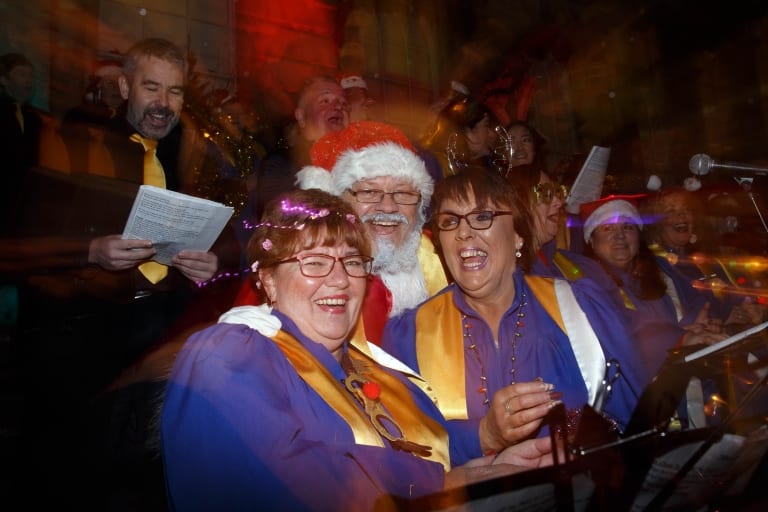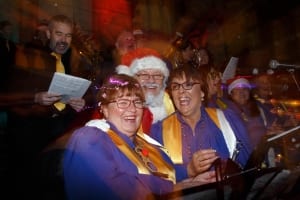 Aisling Harmey, Marketing and Communications Manager at Dublin Simon Community said:
"As Dublin Simon Community is celebrating its 50th year we are delighted and very grateful that Cillian Murphy agreed to help us launch this year's Simon House of Light event.  His participation brings welcome attention to the work of Dublin Simon Community and stimulates public debate on homelessness."
The Simon House of Light Show ran from Thursday to Saturday 7th December, projecting an animated Christmas story on to the facade of Powerscourt Townhouse Centre and featuring a host of musical performances.
While the Simon House of Light will radiate festive fun and good cheer, the event aims to bring people together to highlight the issue of homelessness and donations will be welcomed on-site throughout the festival.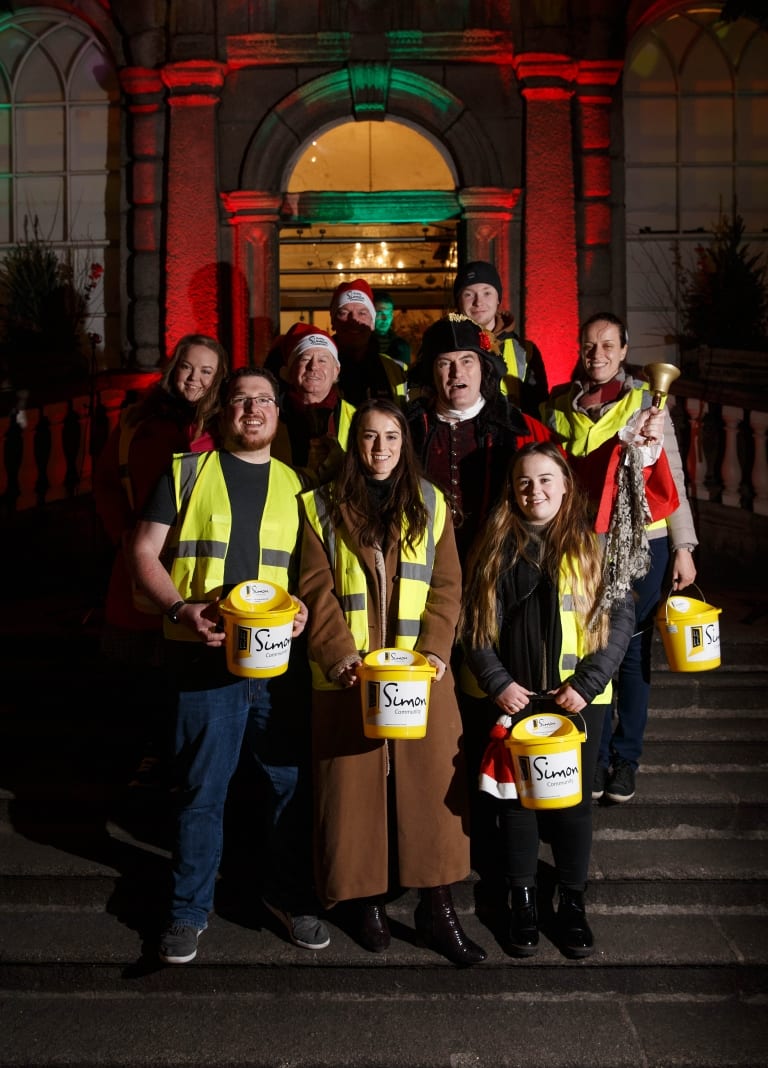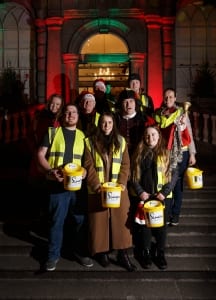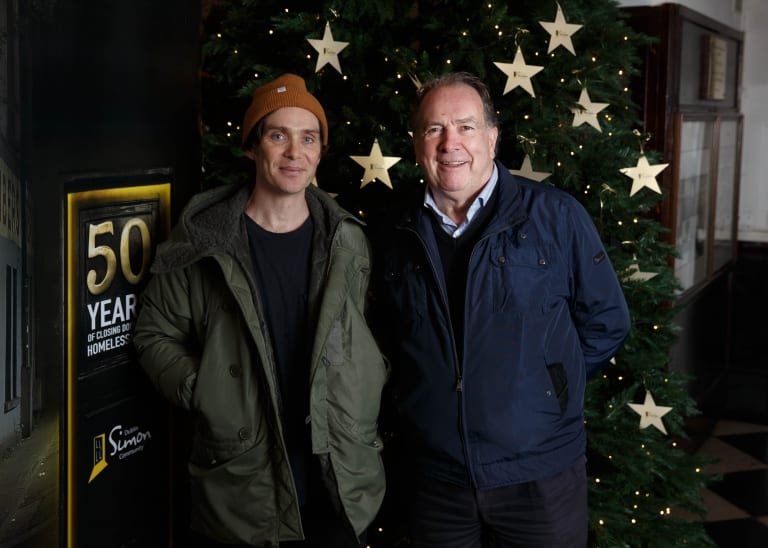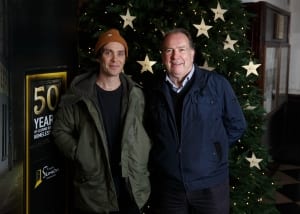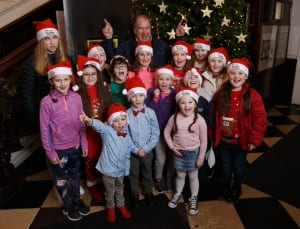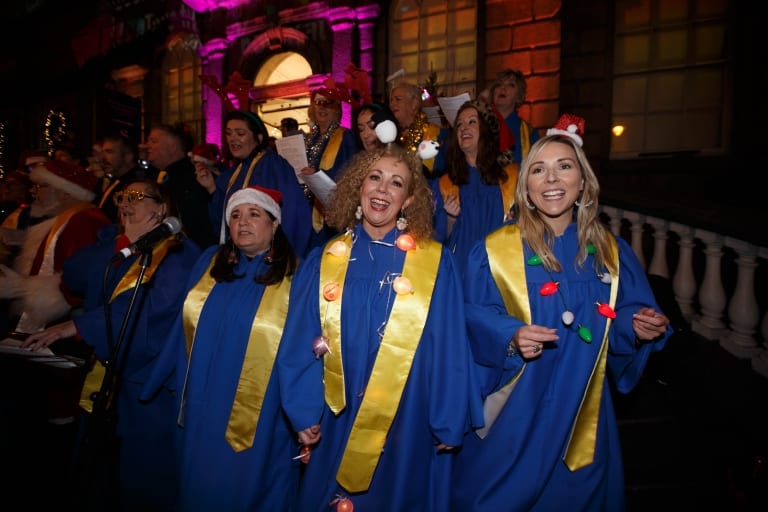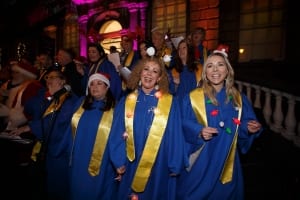 We need your help to keep closing the door on homelessness. Donate to your local Simon Community at www.simon.ie
Scrappy but Happy
The Scrappy but Happy exhibition runs from now until the end of December in Powerscourt Townhouse Centre
Dublin Simon Community is delighted to launch the 9th Edition of Scrappy but Happy! Since 2011, the Scrappy but Happy project has showcased the amazing creative talents by people who access Dublin Simon Community's homeless and housing services with a unique publication and exhibition of artwork and creative writing.
Dublin Simon Community is currently commemorating its 50th year. Throughout 2019, we have been highlighting that for 50 years, Dublin Simon Community has been supporting men, women and children to close the door on homelessness. In this exhibition and accompanying publication you will see pieces of artwork and creative writing focusing on the theme of 'closing doors on homelessness'. Participants share their personal experiences of how Dublin Simon Community has helped them close their own door on homelessness or on a chapter in their life.
We would like to thank the unbelievably talented participants who contributed their artwork and creative writing to this book. Despite facing huge challenges you have attended workshops and dedicated your time and energy to producing something truly beautiful. We are immensely proud of what you have created.
Funds from the artwork sold in this exhibition will go back into supporting our clients and our services. Please contact us on 01 635 4884 if you would like to make a purchase.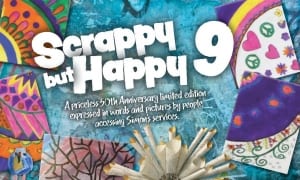 Turning of the Sod, Chester House
On Monday 18th of November, the Simon Capital Development Team held a Turning of the Sod Ceremony to mark the commencement of works on Chester House Phase II. This development will see 20 more bedrooms added to the existing Supported Housing Service at Chester House, giving a safe secure home to 20 more people. We were joined by Minister for Finance Paschal Donohoe TD, as well as Ciaran Cuffe MEP and Councillors Neasa Hourigan and Ray McAdam. It was an opportunity to recognise and thank our 20 Chester House donors for their continued support, and our pro bono design team for their hard work on bringing this project to fruition. We were delighted to see a number of our Chester House Phase II donors, as well as members of our design team, which included Linesight, Ethos Engineering, Garland Consultancy, GSP Fire, RKD Architects, Kennedy Wilson, i3PT and Downey Planning & Architecture. This vital development is an essential element of the work we do; providing a safe and secure home to people experiencing homelessness while also providing them with the support and empowerment to help them progress towards independent living in the future.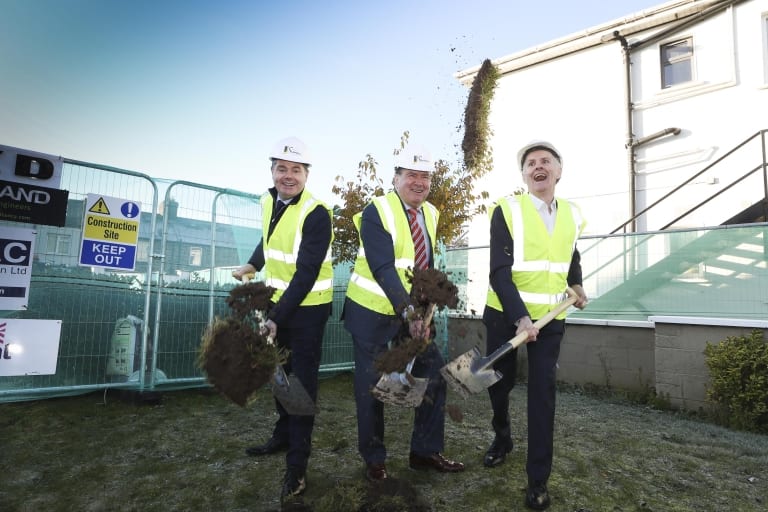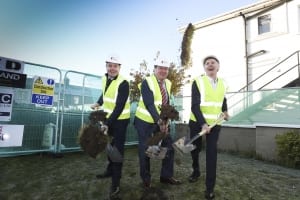 Simon and Tom's Social Experiment
What do you think it would be like if you couldn't close your own front door?
Imagine the sense of vulnerability you would feel.
Broadcaster Tom Dunne recently accepted an invitation from the Simon Communities to take part in a social experiment where he agreed to leave the front door of his family home open overnight.
The experiment was designed to help understand what it's like to not have the security of being able to close a front door and keep the outside world away and is part of our Closing Doors campaign.
You can watch the Tom Dunne video here: CLICK
JINGLE JANGLE album by SOLAS CHOIR/MOUNTJOY CHOIR
Jingle Jangle is a collaboration between the SOLAS Workplace Choir and the Mountjoy Prison Inhouse Voices.
The 10 track album features much-loved Christmas tracks, including Deck the Halls and Jingle Bells.  All tracks were recorded in Mountjoy Prison while all proceeds from the concert and from sales of the album will go to Dublin Simon.
The choirs originally performed together in March 2019, during the interval of a TedEx event held in Mountjoy, when the idea for an album to raise money for Dublin Simon came about.
Since then the SOLAS choir and the inmates choir – called Mountjoy Inhouse Voices – practiced their pieces separately until they met up in the prison church over the past couple of months to rehearse together.  SOLAS is the state organisation with responsibility for funding, planning and co-ordinating Further Education and Training (FET) in Ireland and runs courses for prisoners.
The album was launched at a special fundraising concert in Mountjoy on Thursday 14 November.
Jingle Jangle is available to buy for €10 in any Tower Records store or online here: https://www.towerrecords.ie/product/SOLASCHOIR_MOUNTJOYCHOIR_JINGLEJANGLE/815360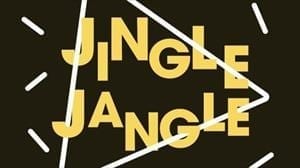 Christmas Eve Raffle
This Christmas, the artist Glenn Matthews wanted to support the great work we do here at Dublin Simon Community by hosting a raffle for one of his original paintings. The painting, valued at €1,750, depicts long-time Simon supporter Glen Hansard as he takes part in his 2017 Christmas Eve Busk outside the Gaiety Theatre. This large piece is 116cm x 81cm and is made of acrylic on canvas. 2 Limited edition prints of the original painting will also be raffled as consolation prizes.
To enter, simply follow this link – https://give.everydayhero.com/ie/christmas-eve-raffle – and click the "Give Now" button.  €10 is for one raffle ticket and you can buy as many as you like! In real terms, your gift of €10 could help the Dublin Simon outreach volunteers and staff provide lifesaving services to those experiencing the nightmare of homelessness.
Each donation of €10 counts as one entry, with winners being announced on social media this Christmas Eve (Facebook: Glenn Matthews Art. Instagram: glenn.matthews.art etc). All donations will go straight to Dublin Simon Community to support the amazing work they do to help people at all stages of homelessness.
Please share with your friends, family and colleagues to help make someone's darkest days a little brighter this Christmas.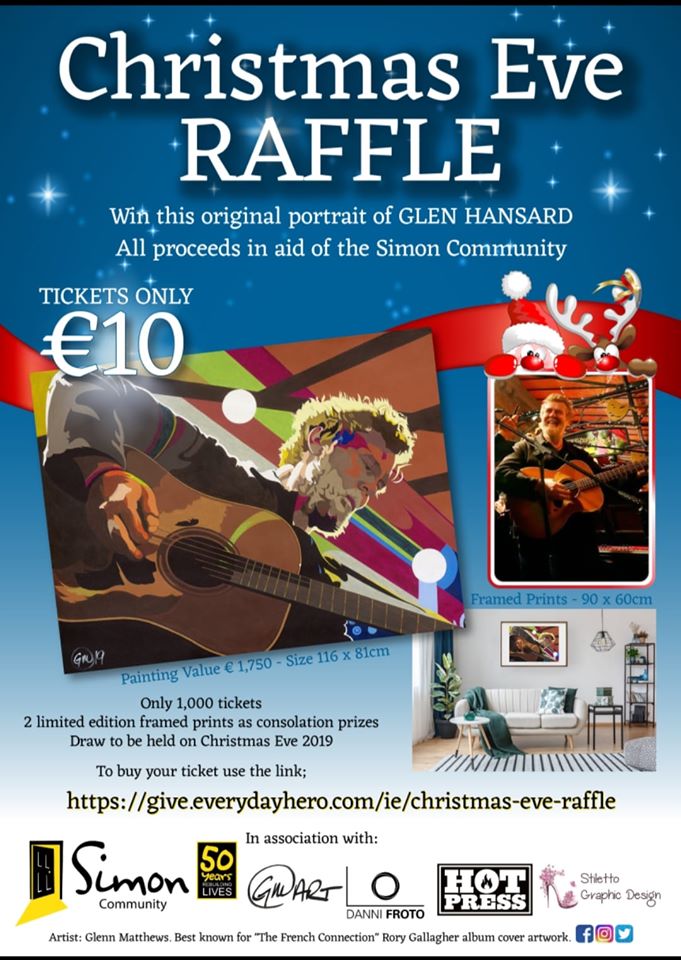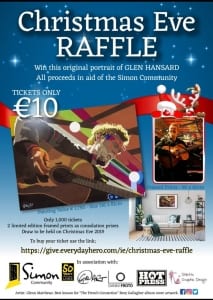 Dates for your Diary
Dates for your Diary: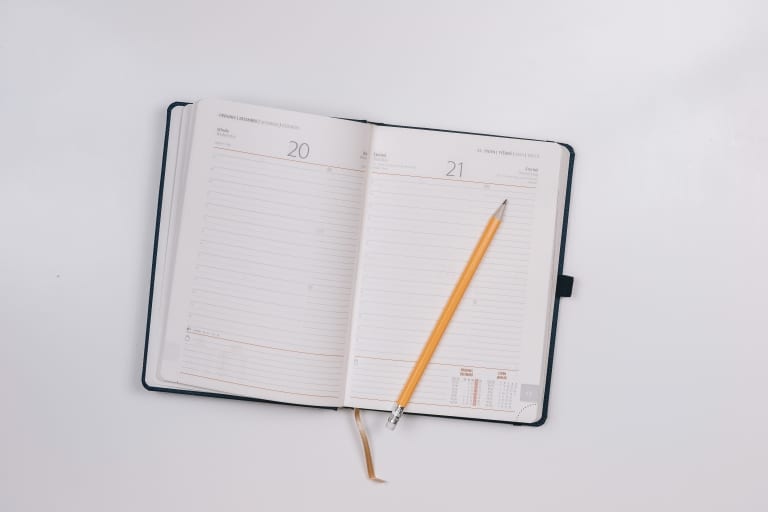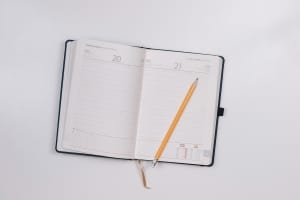 Carolathon: 20th – 21st December
The Christmas Busk: 24th December
© 2020 Dublin Simon Community | Charity Registration: No. 20009892 | Charity Number: CHY 5963