Welcome to the latest edition of the Simon Scoop for volunteers and staff! Please scroll down and click on the headline to read all of the content.
We hope you like it and we wish you all a very Happy Christmas!
The Communications Team
Sam's Introduction
Sam's Welcome:
The 18th Business Journalist Quiz took place on 15th November in the Radisson Blu Hotel on Golden Lane. This year's event raised over €40,000. Well done all of the Fundraising Team for helping to put this together.
The 2018 Irish men's Homeless World Cup Team lifted the Telmex Telcel Trophy this month in Mexico City, an unbelievable achievement! Anthony Madden, who is a member of our community, performed brilliantly throughout the tournament.
Fundraising teams are busy promoting Simon House of Cards, Simon House of Light, 24 Hour Carolathon, Simon Dip at Dawn and of course Sing for Simon. These are critical to delivering our services for 2019. Please encourage your family, relatives and friends to send our Simon Stars and Christmas cards this year, full details below. I would also encourage you all to read more about the Simon Community Christmas campaign. This year's messaging is 'The Journey Home' and you can listen to the radio ad below.
Help is badly needed and appreciated always, please consider engaging in the fundraising 'call to action' and contact Grace Allen from our Community Team on: grace@dubsimon.ie to get involved this Christmas.
Finally to remind you our Christmas party is on Friday, 7th December at Murray's Bar on O'Connell Street, avoid the usual last minute rush! Contact Rachel Gallagher at: rachelgallagher@dubsimon.ie.
Looking forward to seeing you there, enjoy!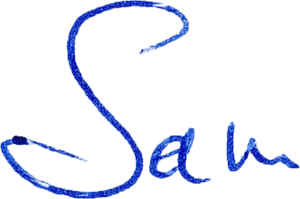 Volunteer Profile - Fernando Germendorff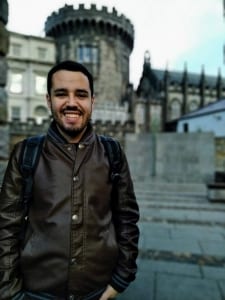 -When did you start volunteering with Dublin Simon Community? 
I started volunteering with Dublin Simon Community in July 2018.
-What made you want to start volunteering?
When I was planning to come to Ireland to study and experience living abroad, one friend who was doing volunteering in Dublin Simon Community presented me with the opportunity and told me how good this experience could be for my life. I started to search about it and everyday I became more interested in collaborating in this type of work.
-What's your favourite part of volunteering?
My favorite part of volunteering is the interactions with the clients and the exchange of culture and knowledge that we have working day by day. It is very good and gratifying to see client's development.
-Describe any positive memory that you have from volunteering with Dublin Simon Community?
Since I arrived in my project, I have been helping to run a social activity called Breakfast Club. It is an opportunity to interact with the clients preparing food and having good chats. After starting the breakfast on Sunday mornings, we have received good feedback and it was gratifying to see how residents became more open to me also because of this activity. I could see how dedicating little time in one simple action can mean a lot to them.
-What would you say to someone who is thinking of volunteering with Dublin Simon Community ahead of the Christmas period?
I would say that this is an opportunity to challenge yourself, improve innumerable skills and help others by practicing empathy. This experience is one of the most incredible in my life. I am sure that the things I am learning and some staff members that I work with daily will be with me for the rest of my life.
Fernando Germendorff, Full-Time Volunteer – Sean McDermott/ Dorset Street

Staff Christmas Recipe - Ukrainian Vareniki
Ukrainian Vareniki
Vareniki is an authentic Ukrainian dish. Looking at this recipe, you'd think it wouldn't be very popular due to the fact that it takes so much time to prepare. People generally would buy them in a supermarket pre-made and frozen. However, Christmas is the only time of the year when we actually make it from scratch. Even though it takes so much time and effort, we take it as a family get-together activity. We play games, have drinks and chats on the go, and it's usually one of the most fun things to do in the kitchen around Christmas.
Ingredients:
For the dough
-Flour 750g
-4 eggs
-Salt 1 tsp
-Warm water about 300 ml
For topping
-1 large onion (white or yellow, not red)
-Sunflower oil (olive oil is fine, but won't taste as good)
-Sour cream, the more the better
For the filling
-Sauerkraut 500g
-Butter 3.5 tbsp
-Sunflower/olive oil 3.5 tbsp
-6 potatoes (medium-sized)
-1 small onion
-Couple pinches of salt
-Some ground black pepper
Instructions:
Preparing the filling. Brown finely chopped onion in 2 tbsp of butter and 2 tbsp of oil. Add sauerkraut (make sure it's relatively dry) and stew with browned onion for about 15 minutes. In the meantime, peel and dice potatoes, boil them as if you were going to make mashed potatoes. Once the potatoes are cooked, dump the water out, mash the potatoes, and add stewed sauerkraut and onions. Add salt and pepper and let it cool down. Now the filling is done and your kitchen already smells like food!
Making the dough. This may get a little messy, so look forward to cleaning the table afterwards. This may be done in a large bowl, but I'd say on the table is more efficient. So make sure your table is clean. Put all the flour in the middle of table, then break the eggs on top of flour along with water and salt. Should look something like this: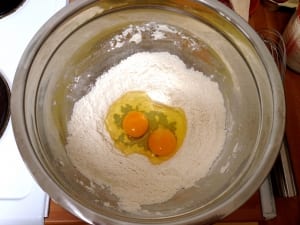 Now knead the dough. It needs to soft and elastic, with no chunks of dry flour in it. Once it looks good enough, make a little 'valley' in the dough, add oil, and knead again.
 
Put our dough in a bowl, cover it with a towel or a tissue (anything really that would let air through) and put it aside for 30-40 minutes.
Chill time! Nothing to do for another 40 minutes.
Making vareniki: Take a portion of dough and roll it into a thin sheet. Then the easiest way to make it is to take a glass or a cup and cut little circles (see the picture below); put a teaspoonful of filling into each circle. The amount of filling to put in really depends on the size of dough circles. Vareniki mustn't be too 'empty', but be careful not to put too much, as it will make the dough rip.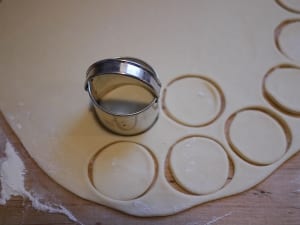 The next step is to form vareniki up. So you take 1 circle of dough with filling in it, fold it in half so that you have a half-circle in your hand; pinch the edges together tightly. If you don't do a good job pinching it up, the filling will fall out. The final result should look like this: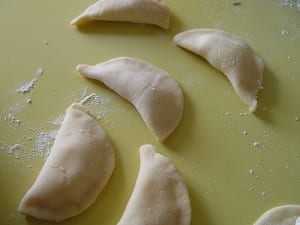 Put them in rows on a flat tray or a cutting board. Sprinkle vareniki with flower so that they don't get all stuck together. At this stage you can either put them into a freezer and cook later (they may stay in the freezer for up to 2 months. Handy eh!) or cook them right away.
Take the widest cooking pot you have. It doesn't have to be tall, but wide – again, so that vareniki don't stick to one another while cooking. Boil water, add some salt and a bay leaf if you have it. Put vareniki in boiling water and have them boiling for 3-5 minutes.
For serving you can make the topping or just eat it as is. So for topping you want to brown some more onions, or even add mushrooms to onions as well, but it's optional. Serve hot with the topping (or without it) and sour cream.
Enjoy!
Mariya Shevchenko, Full-Time Volunteer – Fundraising

Christmas Campaign - The Journey Home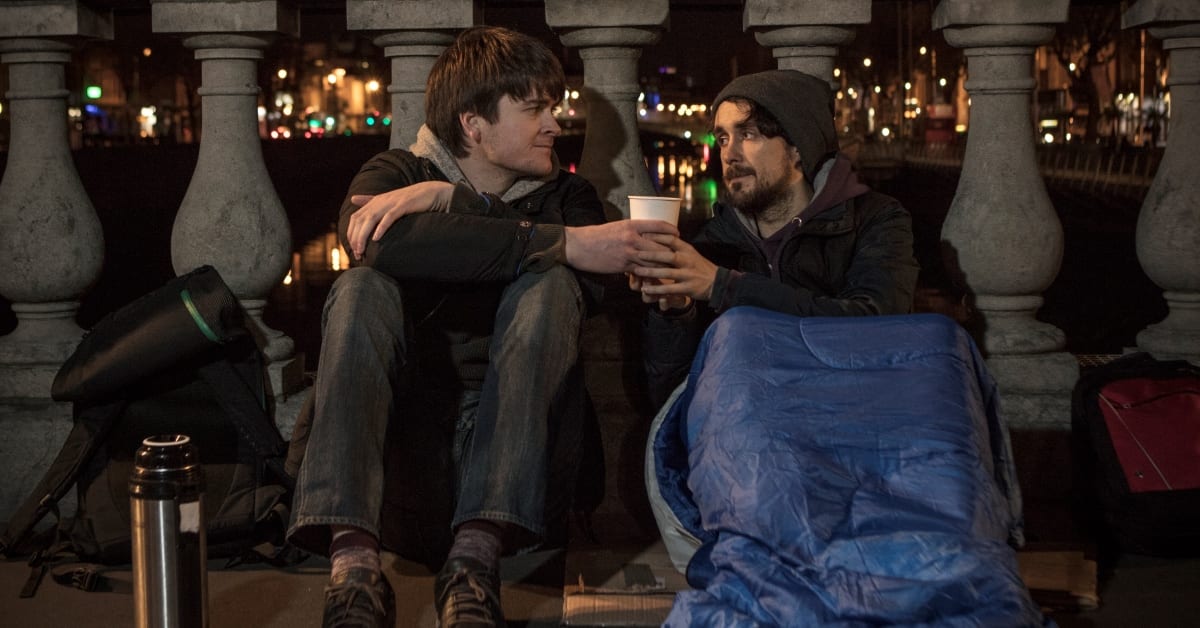 Since the start of the week you will start to see and hear the Simon Community Christmas Adverts.
If you are listening to the radio, you will hear the 30 second spots across RTE 1, Lyric, Today FM and Newstalk from now until the end of the December. You will also see ads online across Facebook and various websites. You can listen to the full radio ad by clicking here.
From Monday, 10th December, you will see a 20 second TV ad on RTE 1, RTE 2 & Virgin Media that will run until the end of December. This video will also run on Facebook at the same time, along with some video testimonials from staff and volunteers, to give more of an explanation of the importance and impact of the work we do.
The messaging in the all the adverts is "the journey home" and the call to action is to donate.
The radio ad focuses on a person's journey home in the evening from work etc. and turns it on its head; to look at those who don't go home in the evenings, so they can instead help those who are homeless.
With limited timing on the TV ad, the aim is to encapsulate the range of services that we offer in the concept of 'the journey home'…the street outreach, support, health and accommodation are all part of helping people on "their journey home".
If you have any questions, please don't hesitate to get in contact with the Communications Team.
Annmarie Brennan, Communications and Marketing Manager
Get Involved this Christmas

Your support is needed this Christmas!
The Fundraising Team need your support this Christmas in any way that you possibly can.
There are loads of ways for you, your friends and family to get involved with the Dublin Simon Community this Christmas, including:
Dip at Dawn: Take the plunge and help support people experiencing homelessness this Christmas! Takes place from 8am on Saturday, 1th December at Dollymount Strand. #SimonDipatDawn
Sing for Simon: which runs throughout December: Gather your friends and family together to form a choir and lend your voice to ending homelessness. #SingforSimon
Simon 24-Hour Carolathon: (14th-15th December) Join Dublin Simon Community staff and volunteers from 11am on Grafton Street to sing in aid of those who are facing their darkest moments in life. We really need volunteers at this year's event!
Simon House of Light: The three day festival, which runs until Saturday, 8th December, launches on Thursday, 6th December from 5pm at the Powerscourt Townhouse Centre on Dublin's South William Street. Be entertained by a spectacular light projection show and music every night.
Simon House of Cards: Help Simon fight the growing and changing nature of homelessness in Ireland today. Instead of sending corporate Christmas cards or gifts this year we are encouraging companies to get involved in the national Simon House of Cards Appeal 2018.
You can also show your support by offering to volunteer and bucket shake during all of our Christmas fundraisers. Don't forget that we really need volunteers at this year's Carolathon, so please get in touch!
For more information and to see how you can get involved this Christmas, please email: fundraising@dubsimon.ie or call 01 671 5551.
Grace Allen, Community and Events

Simon Christmas Cards and Stars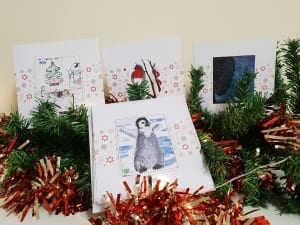 Dublin Simon Community has a variety of ways that the public can support them over the Christmas period. Simon Stars are a fantastic way for you to help spread the festive spirit among your family, relatives and friends. The stars vary in price from anything as little as €10 and upwards, as each one contributes to a different gift. For example, a git of a €75 Simon Star of Hope this Christmas could help us provide one of our Recovery residents with a secure bed, a warm meal and gift to open on Christmas day.
As well as the Simon Stars, we also sell Simon Christmas Cards. The cards are sold in packs of 8 and cost just €9 (*Price includes €2.25 for postage and packaging). The artwork for these wonderful cards was created by participants of art groups throughout Dublin Simon Community's many client services.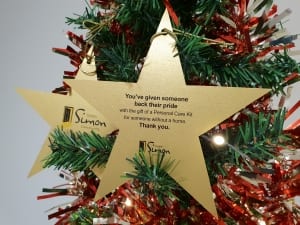 All of the prices and full details on the Simon Stars and cards are available on www.dubsimon.ie and on our shop page via here: https://www.dubsimon.ie/shop/
For more information, please contact John O'Connell on 01 472 2150 and/or email: fundraising@dubsimon.ie.
Ireland round off Mexican journey in glory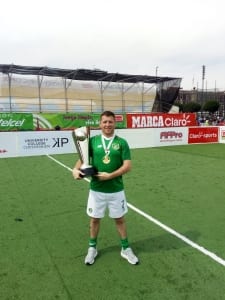 The Irish men's Homeless World Cup Team lifted the Telmex Telcal Trophy this month

The Irish men's Homeless World Cup Team ended their 2018 tournament in style by lifting the Telmex Telcel Trophy in Mexico City on 19th November.
The trophy is for teams that finish the tournament between 17th-24th place, as the Mexico men's and women's teams did the double as they were crowned overall champions.
Ireland were pitted against Romania in the final and ran out winners by a score of 8-2. Eddie Madigan rounded off a fantastic tournament for the Boys in Green as he completed his hat-trick right at the end of the game.
Dublin Simon Community would like to congratulate all of the Irish team and management on an unbelievable achievement. A special mention goes out to Anthony Madden, who is a member of our community.
COYBIG!
'A Home Away From Home' Project with UCD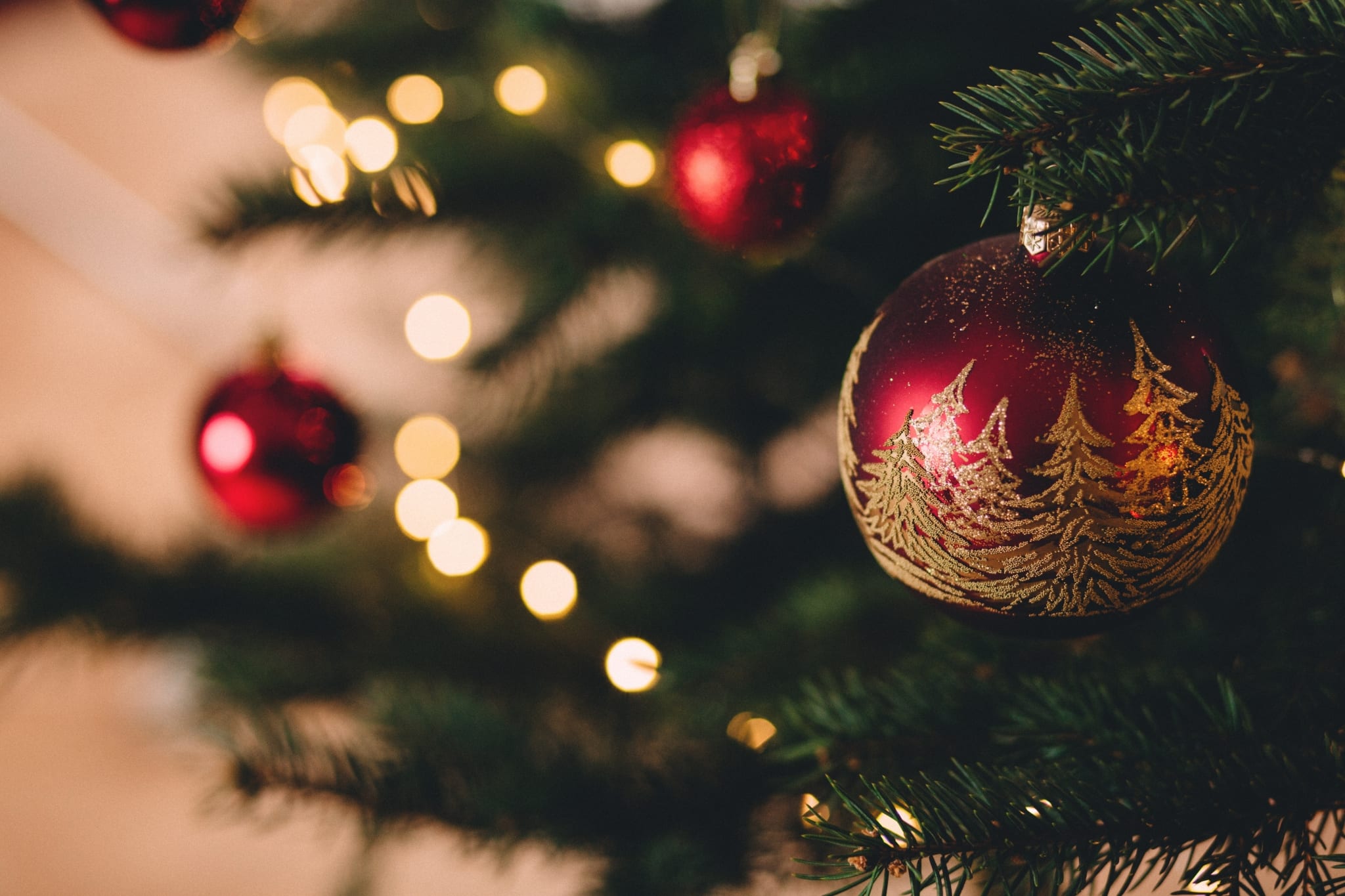 Public and Patient Involvement Project set up to support clients
Client Involvement have a project coming up in conjunction with UCD, called the 'Home Away from Home Project', which stemmed from the topics of the Speak Out in September 2018.
The project aims to listen to clients in order to gain an understanding of what a sense of home means to clients, in relation to homeless accommodation. These insights will be analysed by clients and will be used to design best standards for homeless accommodation.
We are continually looking for clients to become peer researchers and to help with this project!
For more information, please do not hesitate to contact:
Denise Roche — phone: 085 851 6807 or email: deniseroche@dubsimon.ie
You can get the full P&D Christmas Calendar by clicking here and also details of the Christmas Lunch by clicking here.
Denise Roche and Anna West, Participation and Development
Dates for your Diary
Dates for your Diary
Here are some of the key dates for your diary between now and the end of the year.
Dip at Dawn: 8am, Saturday, 1st December (Click here for further information, online ticket portal closes at 5pm today!)
Simon House of Light: Thursday-Saturday, 6th-8th December
Simon Carolathon: Friday/Saturday, 14th-15th December
Christmas Party: Friday, 7th December
Christmas Lunch: 12-3pm, Sunday, 9th December (Full details can be found here)
Sing for Simon: All of December
P&D Christmas Calendar: Click here for full details
If you are interested in getting involved in any events or would like more information, then please contact your local social representative, the HR Team or the Fundraising Team.
© 2019 Dublin Simon Community | Charity Registration: No. 20009892 | Charity Number: CHY 5963