Welcome to the March edition of the Simon Scoop! The Scoop was issued last week, but due to a technical issue the links weren't working properly. This issue has now been resolved. Please scroll down and click on the headline to read all of the content.
The Communications Team
Sam's Introduction
Sam's Welcome:
My gratitude goes out to you all for the commitment shown to the welfare of our clients during Storm Emma. Everyone undertook such a special effort to ensure that services were delivered during the difficult weather. Our emergency response, along with the continuation of our treatment and housing services, was only possible because of your dedication – the Simon response! For this you have my grateful thanks.
The February figures from the Department of Housing, Planning, Community and Local Government, released 27/03, focuses our attention on the extraordinary challenge at hand. Unfortunately we saw one of the biggest monthly increases, since reporting began, of people who are stuck in emergency accommodation. 1,220 people sadly joined the already unacceptably high numbers of people living in further despair, between January and February this year. In Dublin, Wicklow, Kildare and Meath, 7,233 adults and children are now in Emergency accommodation, which accounts for 76% of the national number of 9,807 across the country.
We continue respond to the unprecedented demand and are working on our development plans to provide additional accommodation across all counties, such as Chester house, Ushers Island etc.
With spring here and Easter upon us, I am hopeful that better times are ahead for the people we represent; we can make it better!
Mind yourselves,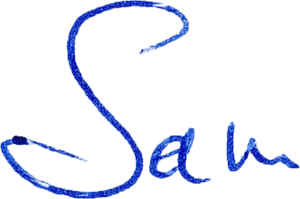 Staff Profile
Katie Donohoe – Fundraising Team
When did you join Dublin Simon Community?
I just started working full time with the Corporate Fundraising Team this month but I actually started volunteering with DSC in September 2016 as part of the Wednesday Night Social Club. I am now one of the coordinators of the service which is a real honour. I think DSC is one of those organisations that once you get involved you need to get more involved!
What is your favourite part of your job with Dublin Simon Community?
I am still learning the ropes in my new role but I love the atmosphere in Cope Street, the people really make the place! During my time volunteering with DSC so far I would have to say that my favourite part is meeting the service users, they amaze me everyday with their strength and positivity. I learn so much from them, including the rules to scrabble! Just last night one gentleman called me his friend; this means so much to me.
Do you have anything excited planned this year?
Well I changed job and moved house last month so it's been a busy year already! I am planning a week in the sun with my housemate and best buddy Louise
What are your interests or hobbies?
I love fashion! I actually studied fashion design in college and when I get time I like love to sit with a coffee and sketch new designs.
I also like going on adventures 🙂
What's the last great movie you saw and book that you read?
I tend to re-watch my favourite movies a lot, most recently I watched Mannequin, the costumes are amazing, 80's fashion at its finest! The soundtrack is great too.
I am reading Jack Kerouac, 'On the Road' at the moment, I'm reserving judgement on it until I am finished it but so far so good.
Staff Recipe
Chickpea Stroganoff 

My wonderful Brazilian friend shared this recipe (Estrogonofe de Grao-de-Bico) and I've been cooking it ever since. It's really healthy and suitable for Vegans but if you are a meat lover it also goes well with lamb or chicken.
START PREPARING THE SAUCE
1 Cup of oats
2 Cups of water
A pinch of nutmeg
Salt
DIRECTIONS
Soak the oats in the water for 15 minute at least. Mix with a blender until it is smooth.
PREPARE THE STROGONOFF INGREDIENTS
2 Cups of chickpeas (14 ounce can soaked chickpeas)
1 Cup of chopped mushroom
½ Cup of chopped leek
2 Big chopped tomatoes ( I like to add a little bit of passata to give more colour)
½ Chopped red pepper
2 Garlic cloves, crushed
1 Chopped onion
1 Teaspoon of honey
1 Teaspoon of mustard powder, mixed with 1 tablespoon of water
3⁄4-1 cup of vegetable stock
Parsley and spring onion (I like to use loads of parsley)
Rice
Sour Cream
DIRECTIONS
Heat olive oil in a pan, add the sliced onions and garlic, fry it in medium heat, once it softens add the leek and pepper and fry a little bit more in medium low heat with the pan covered (About 3 to 5 mins). Then add the tomatoes and wait until it's soft. Add the mushrooms and cook well.
Finally add the drained chickpeas, honey, passata, mustard mixed with water and 3⁄4-1 cup of vegetable stock. Cook for 3 minutes and add the oats sauce with salt and nutmeg. You can also add some black pepper. Serve over hot, freshly cooked rice and add a dollop of sour cream.
Siobhan Johnston, Volunteer Officer
February Emergency Figures
An additional 1,220 people have become homeless since the start of 2018. 9,807 men, women and children are now stuck in emergency accommodation, according to figures released for February 2018 by the Department of Housing, Planning, Community and Local Government.
The latest numbers, represent the largest ever increase in a single month showing an 8% month on month growth nationally and a 6% monthly growth in Dublin.
Nationally:
1,739 families are living in emergency accommodation, an increase of 40% since February 2017 when the figure was 1,239 families.
3,755 children are trapped in emergency accommodation, an increase of 47% when compared with February 2017 when the figure was 2,546 children.
3,621 people without dependents in their care are trapped in emergency accommodation, an increase of 12% from February 2017 when the figure was 3,219.
Specifically in Dublin:
Overall, homelessness has increased by 12% in last two months, 23% in the last 12 months and 51% increase in last two years.
1,329 families are now living in emergency accommodation, an increase from 1,191 in January.
2,801 children are in emergency accommodation, an increase from 2,509 in January.
2,175 Single adults in Dublin are in emergency accommodation, a decrease from a high of 2,261 in January.
These figures don't include rough sleepers or those in squats, women and children in refuges, or people who are 'hidden homeless'; those staying with family or friends as they have nowhere else to go. There are also many thousands more living with housing insecurity, living with daily uncertainty not knowing of they will have a home next week or next month.
A lack of social and affordable housing has been a leading cause of homelessness and a major impediment to exiting homelessness. We urgently need more social and affordable housing, across all tenure types, within sustainable communities.
National Demonstration on 7th April

National Homeless and Housing Coalition(NHHC) Demonstration 
Join us on Saturday 7th April, at 1pm at the Garden of Remembrance Dublin 1.
With 9,807 men, women and children homeless nationally where 7,233 are in Dublin, Kildare, Wicklow and Meath, now more than ever it's important to ensure that the provision of social and affordable housing is achieved.
The Coalition of Trade Unions, Community Groups, Political Parties  and NGOs are calling for:
The housing and homelessness situation should be declared an emergency.
Regulation of the private rented sector. Security of tenure and rent certainty.
A local authority led emergency response to the housing crisis addressing the issue of vacant units, including the use of compulsory purchase orders and the refurbishment of existing units to meet public housing targets.
Increase the output of public housing to an annual rate of 10,000 units per year by late 2018/early 2019 at an estimated cost of €1.8 billion per annum.
An integrated strategy of well-planned mixed income housing provided by the local authorities on publicly owned land.
An end now to emergency provision for families in bed and breakfast accommodation and the provision for them of suitable public housing.
Improved emergency accommodation facilities providing privacy and security for all in need.
Steps taken to inscribe the Right to Housing in the constitution.
The National Coalition is supported by NGOs such as Dublin Simon Community, Focus Ireland, MQI & Peter McVerry Trust.
Join us at the event, spread the word and follow the conversation online:
@_HousingCrisis
#April7th
#LetsOrganise
Congratulations to the Health and Wellbeing Team!

A big congratulations to the Health and Wellbeing team for winning Sporting Innovation of the Year at this year's Federation of Irish Sport Industry Awards. The award recognised our Wellbeing Room, which provides clients with a gym space where they can focus on their physical and mental health in a fun way.
The team were up against some stiff competition in their category:
Motorsport.ie – Broadcasting own content
Irish Sailing – Water Sport Inclusion Games
Dublin Simon Community – A Gym for the Homeless
Complyfile – Software Platform for Voluntary Organisations
Rowing Ireland – Get Going – Get Rowing
Despite this good company, Sporting Innovation of the Year was deservedly collected by the Dublin Simon team for their work and belief that people who are homeless people need and deserve more purpose, wellbeing, intellectual stimulation, self-esteem and independence.  The gym has been a huge success – even leading one of the keen gym goers to play for Ireland in the Homeless World Cup!
Dates for your Diary
Dates for your Diary
Please find some Employee Engagement Dates for your Diary
The Employee Engagement Group is composed of managers and staff from across the organisation.  The group discuss how we can improve employee engagement across the organisation and develop events and initiatives which are held throughout the year.
This year is shaping up to be yet another fun and exhilarating year for employee engagement as there will be lots of new and exciting events that you can get involved in.
Take a look at our new and improved social calendar below!:
'Good Vibes Week': Monday 23 April- Friday 27 April
Community Day: Tuesday 19 June
Summer Party: Friday 26 July
Community Day at the Home Run-   Saturday 06 October
Memorial Service: Tuesday 06 November
Christmas Party: Friday 07 December
If you are interested in getting involved in any events or would like more information on them. Contact your local social representative or the HR Team.
© 2019 Dublin Simon Community | Charity Registration: No. 20009892 | Charity Number: CHY 5963