50th Introduction 
The homeless and housing crisis is a reality that occupies much of the national conversation, and rightly so! We are constantly horrified by the seemingly endless increase in the numbers of people accessing emergency accommodation or the countless more at risk of losing their homes.
As the crisis continues to escalate, there is concern this can lead to apathy and cynicism. Will it ever be solved? What is being achieved? Many people could believe that nothing will change.
At Simon, we know that this simply isn't true, and because of your tireless efforts people's lives are being rebuilt and transformed every single day.
For the last 50 years the Simon Community throughout Ireland have been working to get people into homes, while confronted on a daily basis by the tragic impact homelessness has on the lives of those experiencing it.
We are determined to give people the security, peace, relief and hope that only closing your own door can bring. We firmly believe that until they can close their own door the most vulnerable members of our society will always be at their most vulnerable.
At Simon, we continue to protect those who are at their most vulnerable and helping to change the course of their lives. One by one, we're closing the door on homelessness. By providing the physical door to a home of their own, we are helping people to close the door on the mental strain of homelessness, fear, insecurity, addiction or ill health.
To reflect all that we have achieved together, our public awareness campaign on 50 years of Closing the Door on Homelessness will be launched in August.
Join us at our Summer Social this Friday 26th July to see the preview. You will also be invited to other 50th Events such as the Annual Review, Memorial Service, Simon Week activities, Volunteering Celebration and 50th Commemorations in the coming months.
Hope to see you then and thank you again for all that you do…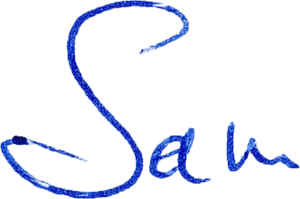 Read about the history of the Simon Shops
Find out about the early days of Dublin Simon Community through stories from volunteers, clients and reports in the media.
The Simon Shop began as a second-hand clothes shop in January 1973. Simon volunteer Ursula describes visiting the charity shop in the early 1980's:
"The staff in Camden Street see themselves as very much part of Dublin Simon. They are familiar with the philosophy of the Community and are in sympathy with its objectives. The work they do as volunteers is their contribution towards rectifying the plight of the homeless in Dublin."
Read more quotes and stories by clicking the image below.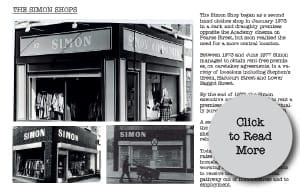 The Annual Community Day - Simon's Got Talent

The Annual Community Day
Dublin Simon Community had our annual Community Day and the Simon's Got Talent show on Tuesday 18th June in the Sugar Club. Community Day 2019 was a huge success with over 220 guests we started Dublin Simon Community 50th anniversary celebrations thanking and acknowledging our staff members who have been providing their best service to our organisation for over 5 years.
Click here to see the full list of winners

Simon's Got Talent
We all had a great time on the community day seeing a wide range of talents! Many talented individuals got involved and won amazing prizes. A talented group called The Social Misfits who are accessing Dublin Simon Community services also performed and won a prize.
Overall Champions: The Social Misfit
Best Group: Rosario and Maria
Best Individual: DEZI J- M
Best Wildcard: Ed Manders
Runner Up: 'ANN- MARE'
On Behalf of the HR team, we would like to thank all the participants and those who volunteered to help us build this great event.
Pride 2019
Pride 2019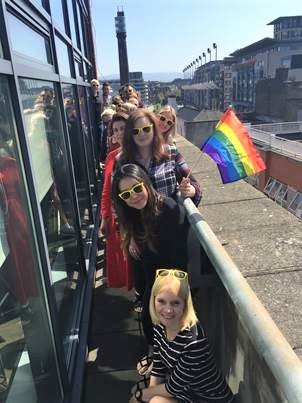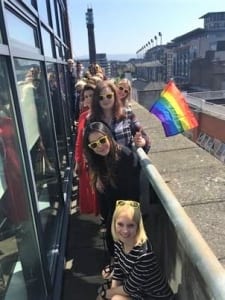 Never ones to miss a photo opportunity, the fundraising team celebrated the arrival of the sunshine and Summer (at last) with our Simon sunglasses with a great team photo on the balcony at Red Cow Lane!
As it marked the start of pride weekend, we also used it as a reminder to colleagues, clients and supporters alike that Dublin Simon Community encourages diversity and inclusion amongst our staff and clients.  We hope everyone had a great pride weekend!
Volunteer Profile - Sinead McConville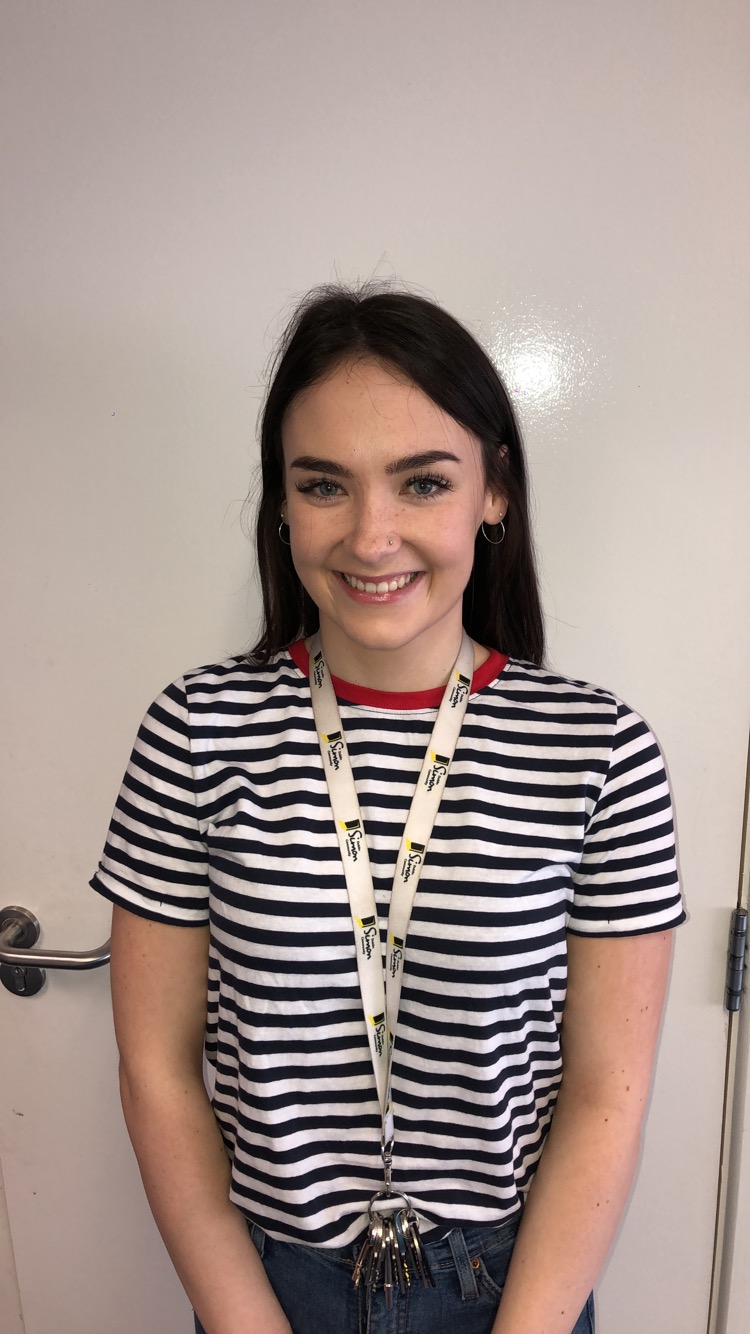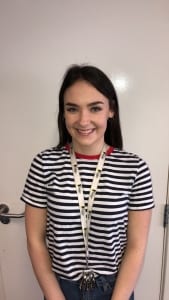 When did you start volunteering with Dublin Simon Community?
I began my volunteering with Dublin Simon community in September 2018.
What made you want to start volunteering?
Firstly, I choose to volunteer because it was an opportunity for me to develop and learn new skills. Doing this has allowed me to explore an area of interest which I was considering as a future career choice. Being a psychology student, volunteering has allowed me to build upon existing experience and knowledge that I have on issues surrounding homelessness and mental health. I feel very passionate about the work of the Simon Community, specifically their work in Dublin.  I knew that all the hard work would be worth it because of this.
What's your favourite part of volunteering?
My favourite part of volunteering is gaining insightful, real-world experiences of homelessness. I volunteer currently in the Recovery service within Dublin Simon and I love being able to see the difference in people when they first enter recovery to when they are leaving; whether that's on to another recovery house or independent living. It is great getting to know everyone individually and building relationships with them, listening to their story and see how far they have come or developed as people. It really is amazing!!
Describe a (any) positive memory that you have from volunteering with Dublin Simon Community?
I actually have lots of positive memories but I especially love the community days. I have taken part in the DSC 5 mile run twice this year, which was a lot of fun and brings everyone together whilst raising money for the charity and awareness of homelessness. Lovely Day all around!!
What would you say to someone who is thinking of volunteering with Dublin Simon Community?
I definitely would encourage anyone thinking of volunteering within Dublin Simon Community to go for it! You will be volunteering alongside a mix of personalities, faced with daily problems and will most likely be adjusting to life outside of your comfort zone. All of this helps you develop as a person, learning lots about the world we live in and providing you with lifelong skills and training. I have found my role as a volunteer is very rewarding and I have a great sense of gratitude. I am motivated every day by being able to walk out of work with a smile on my face, knowing that I have contributed positively to someone's day. Whether that's simply chatting to someone over a cup of tea, accompanying them to an appointment or just being someone there to listen.
Do you have any plans or goals for 2019 while volunteering with Dublin Simon Community?
My main goal is to make the most of my year here with Dublin Simon Community before heading back to University. There are so many opportunities!  I would like to visit some of the other services and expand my knowledge on homelessness and take part in any fundraising or events DSC organise because they are always a lot of fun!
Do you have anything that you're looking forward to for the rest of the year?
Yes, I am finishing up my volunteering in the DSC Recovery at the start of July and then becoming a volunteer in Carmen's hall, one of the STA's. I will then be heading back to university to finish my Psychology degree.  I am very enthusiastic about the change and to learn more about different services within Dublin Simon. It's very exciting!!
Dates for your Diary Here are some of the key dates for your diary between now and the end of the year.
Dublin Simon 2nd Annual Summer Party: Friday 26th July 2019
Dublin Simon Community's summer party promises to be a fun-filled evening. There will be delicious food as well as a live band. It will also mark the launch of the 50th Anniversary Campaign! This will be a great opportunity for our very valued staff and volunteers to gain an exclusive preview of the campaign before it is shared with the wider public.
Tickets are available at a cost of €5 from your team's social rep! If you have any more questions on this feel free to contact the lovely HR Team.
Health and Wellbeing Summer Sports: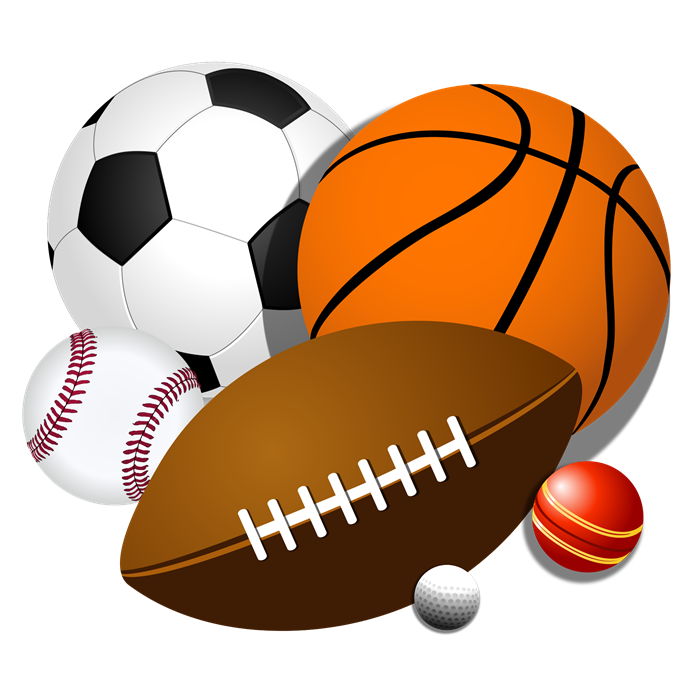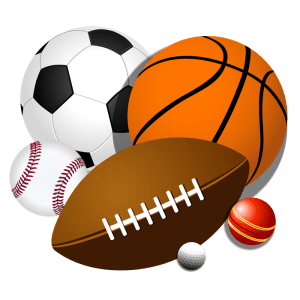 The Health and Wellbeing service has a full program of summer sports running throughout July and August for all staff and clients of Dublin Simon.
Dublin Simon Social running club: Every Tuesday 5.45pm in Croppie acre.
Every Wednesday Health and Wellbeing  hosts on alternating weeks:
Staff/Client tag rugby: Croppie acre 6pm (next session TBC)
Staff/Client football: Pearse st flats 6pm (next session 24th July)
If you want any further information please contact the Health and Wellbeing project worker JT Treanor.
Email: hw@dubsimon.ie or Tel: 0861304320
© 2020 Dublin Simon Community | Charity Registration: No. 20009892 | Charity Number: CHY 5963