Welcome to the July Edition of the Simon Scoop!
Please scroll down and click on the headline to read all of the content.
We hope you enjoy it,
The Communications Team
The Simon Home Run Launch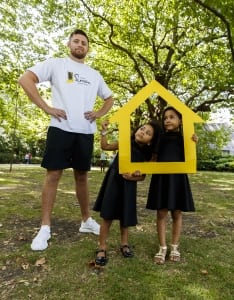 July saw the launch of the Simon Home Run, the 35th year of our annual 5 Mile race. Leinster Rugby's Ross Byrne helped us out with a photoshoot last week, you might have seen a picture in the paper. Please help us out by sharing and liking our posts online – the more people we get involved on 6th October, the better the event for everyone!
After the success of their VHI training group, Karla and Izabella from fundraising are holding training sessions for the Home Run every Tuesday at 6pm in Merrion Square. Everyone is welcome!
Signup is free for Simon clients, volunteers, and staff – simply contact your social rep for signup details. You can read more about the #SimonHome Run by clicking here or by going to www.homerun.ie.
Grace Allen, Community Team
Staff Profile
Caitriona O'Connor – Support Worker (Nights) – Maple House
When did you start working with Dublin Simon Community?
I started working with Dublin Simon Community in May this year.
What is your favourite part of your job with Dublin Simon Community?
I enjoy coming to work and catching up with both the residents and my colleagues. It's refreshing to come to a job that doesn't feel like a chore and every day is interesting for me.
Do you have anything exciting planned for the summer?
I plan to do some camping in Ireland, weather permitting, and also to holiday either in Asia or South America – location still to be decided!
What are your interests or hobbies?
I enjoy going for walks with the dog, traveling, discovering new places and meeting new people and going to gigs. I also recently finished a beekeeping course – an interest I hope to explore.
Describe yourself in just three words…
Practical, loyal and courageous.
Volunteer Profile
Queren Hapuque – Respite Team
When did you start volunteering with Dublin Simon Community?

I started volunteering with the Dublin Simon Community in February 2018.
What made you want to start volunteering?
I had already volunteered for one year in a charity for people with special needs here in Ireland before coming to Dublin Simon Community. I decided to take a sabbatical year(s) after working and studying non-stop for the past eight years in Brazil; I wanted to do something meaningful and make a decision on what career I wanted to pursue, in either Film (which is my degree) or Social Work. I decided to come to Dublin Simon Community to learn more about homelessness and drug addiction, something I had never worked with before.
What's you're favourite part of volunteering?
I'd have to say there are two things that I like most about volunteering: Sharing your good and bad experiences with other volunteers from around the world, learning how to be more flexible. You can make friends for life.
Being able to do something that will have a direct impact on society, without having to have a degree in any specific field. All you need is an open mind, respect and willingness. Receiving 'Thank you' cards from the clients is also very rewarding.
Describe your any positive memory that you have from volunteering with Dublin Simon Community?
I've had a quite a few here in Respite. From feedback from clients saying "Queren is the bomb" (that one made me laugh), to a client asking if he could call the unit and talk to me or my supervisor if he was ever in a bad place or feeling very down. Another client once drew a picture of my face, with a lot more cheeks I gotta say, but still, a nice gesture. It is always a positive thing when you feel you've made a positive impact in one's life.
What would you say to someone who is thinking of volunteering with Dublin Simon Community?
Come with an open mind and be prepared for the ups and downs. Be compassionate and empathetic, make sure you practice self-care, learn how to share (your knowledge, your experiences and also in your house). Bring a rain coat and also summer clothes, you never know. It's Ireland after all.
Pop Up Pride Competition - Winner Announced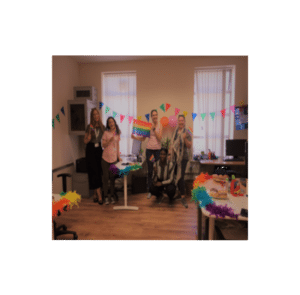 As part of a celebration of Pride the HR Team introduced our first annual 'Pop Up Pride' Competition in the organisation in order to support and celebrate the LGBTQ+ Community we have here in Dublin Simon Community. See below our amazing List of Entries!
Red Cow Lane- In Red Cow, we had flags draped across the canteen and some rainbow coloured sweets to mark the occasion. Spreading LGBTQ awareness to all!
Cope Street- The Fundraising and Communications Team decorated their office with some lovely mini flags and spread the message of Pride on our Social Media Platforms.
Longfields- The Longfields Team did a publication around the history of pride and a schedule of events for the day which they displayed in their services to spread information and awareness around their services.
Carman's Hall- Carman's Hall made use of the colourful array of sweets which generated lots of residents' attention and the flag/feather boa was a great conversation piece where both residents and staff discussed pride, what it means to them, friends, family members and people we know who would be out celebrating today.
Rough Sleeper Team- The team did an amazing job of decorating their office with feathers, flags and even went to the celebrations together as team!
It was very difficult to decide on a winner but it was decided that we would go with…THE ROUGH SLEEPER TEAM!!
Very well done to all who took part in the competition…looking forward to doing it again next year.
Below we have a collage of some of the other fun activities that took place in Dublin Simon Community over the last few weeks.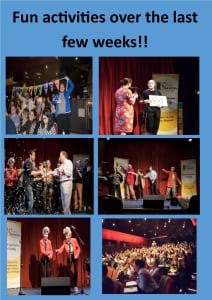 Rachel Gallagher, HR
Health and Wellbeing Clients Earn New Qualification
A Health and Fitness QQI Level 3 course ran from April to July with Health and Wellbeing members, resulting in four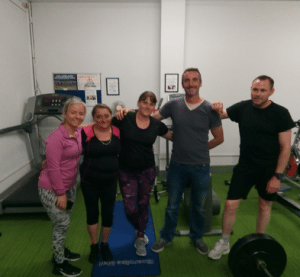 clients gaining a qualification. It incorporated aspects of healthy eating, physical activity and stress management and the Simon gym allowed them to demonstrate exercises effectively. The course provided clients with the knowledge, skills and competencies to live a healthy and balanced lifestyle.
Eithne Poufong, Health and Wellbeing
Open Mic Night
Dublin Simon Community will be holding an Open Mic Night on 8th August.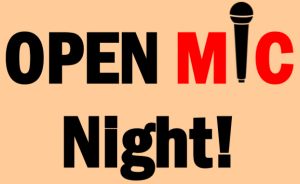 If you have a song, poem or special talent that you'd like to share, then contact Anna West at annawest@dubsimon.ie or call: 086-142 8212.
Click here for further details.
Dates for your Diary
Dates for your Diary
The Employee Engagement Group is composed of managers and staff from across the organisation. The group discuss how we can improve employee engagement across the organisation and develop events and initiatives which are held throughout the year.
This year is shaping up to be yet another fun and exhilarating year for employee engagement as there will be lots of new and exciting events that you can get involved in.
Take a look at our new and improved social calendar below!
Summer Party: Friday 3rd August
Community Day at the Home Run- Saturday 6th October
Memorial Service: Tuesday 6th November
Christmas Party: Friday 7th December
If you are interested in getting involved in any events or would like more information on these events, please contact your local social representative or the HR Team.
Other Dates for your diary include:
Dragons at the Dock: Thursday 30th August – Volunteers needed!
Ireland's leading property agencies raised over €200,000 in the dragon boat race for Dublin Simon Community and other local charities last year. We are looking for some volunteers to help out on the day to help make this event a success.
Email: rachelmoffat@dubsimon.ie for more information on how you can help.
© 2019 Dublin Simon Community | Charity Registration: No. 20009892 | Charity Number: CHY 5963