Welcome to the first Simon Scoop of 2019 for our volunteers and staff! Please scroll down and click on the headline to read all of the content.
We hope you like it and we wish you all the best for the rest of the year!
The Communications Team
Sam's Welcome
In consultation with Depaul Ireland, we recently submitted tenders for the provision of Housing First and Assertive Street Outreach Services in the Dublin region. To prepare for these submissions we drew on our experience of providing core housing, homeless and health services for over 50 years to people who find themselves homeless or at risk of homelessness, benchmarked against internationally established best practice.
My thanks to everyone who was involved in all of the above and my sincere appreciation to the rest of us for continuing do the things we do very well; always working for the best outcome for our clients.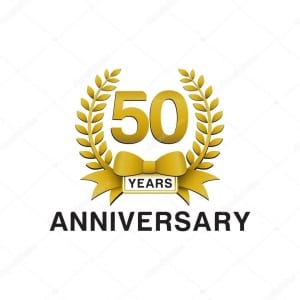 2019 marks 50 years since the establishment of Dublin Simon Community and our very first Soup Run. Five decades later it is this spirit and unceasing dedication, that has ensured Dublin Simon Community continues to be there for those who need us.
Wishing you all a positive start to 2019,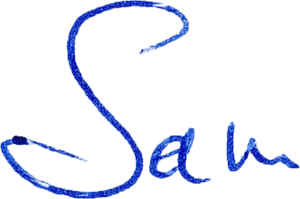 Volunteer Profile - David Kinsella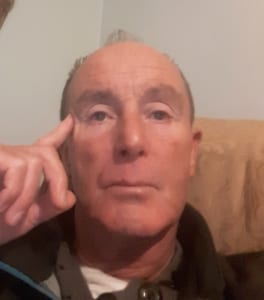 -When did you start volunteering with Dublin Simon Community? 
I happily made a decision to start my volunteer internship in March 18.
-What made you want to start volunteering?
I wanted to develop personal & professional experience and attain and experience the core complex issues that can lead to homeless situations, and the professional core experience I needed to attain by working as a counsellor in one-one low threshold client centered therapy.
-What's your favourite part of volunteering?
Working with the clients of different cultures, and the variety of the job are things I enjoy. For example, I would be in many different locations each week, and I enjoy completing tasks at the end of the month.
-Describe any positive memory that you have from volunteering with Dublin Simon Community?
I really enjoyed a team building day out that we had in Howth, and also Simon's Got Talent during Community Day last year. Finally, when I see a client has gone from Detox to Recovery. That really motivates me!
-What would you say to someone who is thinking of volunteering with Dublin Simon Community in 2019?
You have nothing to lose but to gain a good sense of well-being and achievement, and the best in free training.
-Do you have any plans or goals for 2019 while volunteering with Dublin Simon Community?
Yes, I have already asked my line manager for a three month extension till June 2019, which would achieve me 15 months in volunteering. Other goals for me would be securing a full-time position that is within my qualities and skill sets.
David Kinsella, Full-Time Volunteer – Sure Steps Counselling Service

Simon Home Run moved and 2019 T-Shirt Launched!
Our Simon Home Run has been moved for 2019 and we are delighted to share the first images of the new Simon Home Run running top. We think it's our best top yet, and can't wait to see over 2,000 people running with them in March 9th in the Phoenix Park.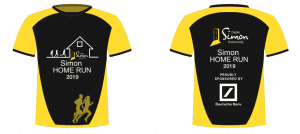 You and your friends and family can avail of our discount easily by following the below steps:
1.Visit homerun.ie
2.Complete form as normal
3.When you come to discount code follow the below steps –
Simon employee/volunteer/client enter discount code simonstaff19
Friend of family enter discount code SIMONFRIENDS
When you register it's just €5 extra to order a t-shirt!
Any questions on group sign ups, just contact Johnsansome@dubsimon.ie.
Best of luck with the training and looking forward to seeing you all there!
John Sansome, Community and Events Manager

Staff Recipe - Shepardless Pie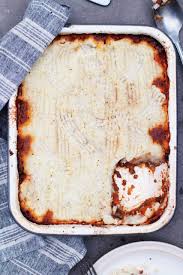 Serves 6
Ingredients
1 white onion
3 carrots
1 tsp thyme
250g dried lentils
2 tbsp tomato purée
400ml vegetable stock
1 whole cauliflower
60ml soy/almond/oat milk
Cheese or vegan cheese of choice (optional)
Method
Preheat oven to 200°.
Dice the onion and chop the carrots into small chunks. Cook in a little olive oil in a large pot along with the thyme for about 5 minutes until the onion softens.
Add the lentils, stock and tomato puré Stir well, season and bring to a simmer.
Simmer for approximately 40 minutes until the carrots and lentils have softened, adding more water if needed.
While that's cooking, chop the cauliflower into florets and boil for 15 minutes.
Drain the cauliflower, season well, add the nut milk and mash until smooth.
Pour the cooked lentil mixture into an ovenproof dish and cover fully with the cauliflower mash. Top with cheese if desired!
Bake for 25-30 minutes until the top begins to crisp and the sides are bubbling.
Keeps in an airtight in the fridge for 1-2 days.
Emily O'Brien, Fundraising Executive
January in the Simon Shops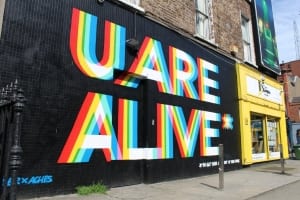 If you have never visited our shops on Camden Street and Thomas Street, you are missing out! We offer great value on clothing and household items, you never know what you might find, a cosy coat, a three piece suit for that summer wedding or a pair of Jimmy Choo boots. We get new stock in everyday. Take a look at our Valentine's window in Camden Street below.
Did You Know?
Clients from homeless services, not just Dublin Simon Community, can access clothing from our shops free of charge. If you have any clients who would like to avail of this service call the shops and we can talk you through the process.
We were the second organisation in Ireland to have Re-Mark accredited shops. Re-Mark is Ireland's Re-Use Quality Standard of Excellence. This means that not only are we committed to quality and safety, we are also part of a social mission to move towards a circular economy.
Watch this space for more exciting news regarding this accreditation.
For more information see: https://www.crni.ie/re-mark/
Katie Donohue, Charity Shops Supervisor

Dublin Simon Community receives European recognition

Dublin Simon Community have received the European Quality in Social Services (EQUASS) assurance, in recognition of our quality social service provision. The awarding body, EQUASS, utilises a quality certification system that certifies compliance of social services with European quality principles and criteria.
Speaking about the accreditation, Senior Manager for Supported Housing, Alice Simington said:
"This accreditation recognises the organisation's dedication to improving the quality of life of our clients and high quality service provision. We are committed to ensuring continuous improvements in our work and will continue to ensure the high quality of our homeless services to the thousands of vulnerable people who rely on us each day."
Following an external independent assessment at the end of 2018, Dublin Simon Community's housing and homeless services were evaluated on 10 principles for quality: leadership, staff, rights, ethics, partnership, participation, person centred approach, comprehensiveness, results orientation, and continuous improvement. This is the second time that Dublin Simon Community has received the European accreditation, having been recognised for quality in 2016.
In particular, the strengths that the auditor said 'deserved to be highlighted' for the 2018 audit were:
Person-centred approach: Services are very client focused, responding to personal needs and personal wishes/goals, providing tailor-made solutions and services for each client as an individual one.
Respect of the rights of their clients: Treating client with a non-judgment approach, empowering them and advocating for them, to exercise their citizenship.
Client participation approach: Every client has a voice that is taken into account, clients feel they can freely give their opinion and there was clear evidence that there is an openness around the services and between staff members and clients.
Commitment and dedication to the mission and clients: The staff members are very committed and dedicated to the mission and to their clients.
About EQUASS
The European Quality in Social Services (EQUASS) is an integrated sector-specific quality certification system that certifies compliance of social services with European quality principles and criteria. EQUASS aims to enhance the social sector by engaging service providers in quality and continuous improvement and by guaranteeing service users quality of services throughout Europe.
EQUASS, formerly called the European Quality in Rehabilitation Mark (EQRM) is an initiative of the European Platform for Rehabilitation (EPR) and its secretariat is based in Brussels.
Simon Services Shortlisted in AONTAS STAR Awards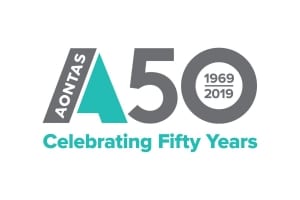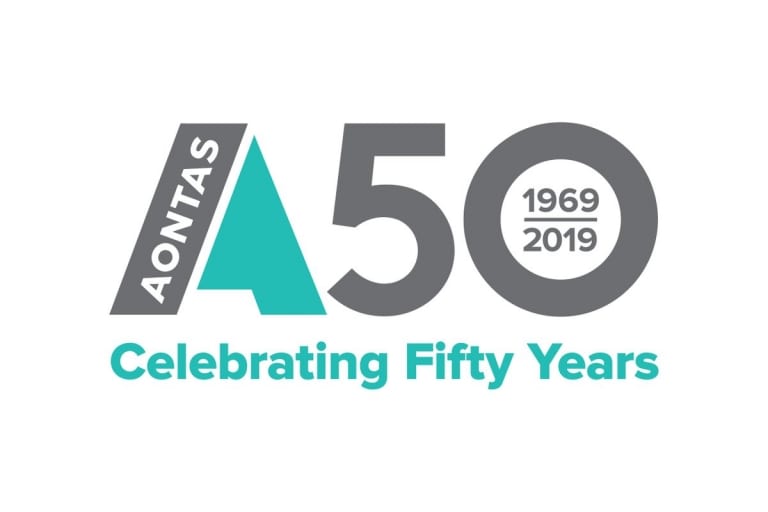 Dublin Simon Community are delighted to have two of our services nominated in the AONTAS STAR Awards (Showcasing Teamwork, Awarding Recognition). Our Participation and Development Service has been shortlisted in the Social Inclusion category with our Health and Wellbeing service also shortlisted under the Health and Wellbeing category.
These awards are co-ordinated as part of the annual Adult Learners' Festival to acknowledge the fantastic work undertaken by adult learning initiatives throughout Ireland. The awards celebrate the positive contribution that these initiatives make to individual adult learners, local communities and wider society.
The teams working across these services promote inclusion, choice and equality and that everyone has the right to a fulfilling life. The meaningful activities provided can be central in providing structure, independence and increasing self-confidence for people who are experiencing or have experienced homelessness.
The Winners of each category will be announced at the 13th AONTAS STAR Awards ceremony on the 4th March 2019.
Anna West, Participation & Development
JT Treanor, Health & Wellbeing
Dates for your Diary

Here are some of the key dates for your diary between now and the end of the year.
Simon Home Run: Saturday, 9th March
If you are interested in getting involved in any events or would like more information, then please contact your local social representative, the HR Team or the Fundraising Team.
© 2019 Dublin Simon Community | Charity Registration: No. 20009892 | Charity Number: CHY 5963