Welcome to the August edition of the Simon Scoop! Please scroll down and click on the headline to read all of the content.
We hope you enjoy it,
The Communications Team
Sam's Introduction
Sam's Welcome:
The Suicide Prevention Response Service (Out of Hours) went live on Monday 27th August, and congratulations to Derek, Majella and all of the Sure Steps Counselling team for working on this additional service.
Unfortunately, planning permission for Chester House was expected to be granted by 25th August, but it has been delayed. We will keep you updated on the process.
The Step Up Step Down (Intermediate Care) facility has received funding. The purpose of the new 12 bed unit at Dublin Simon Community's Ushers Island Complex will be to provide medical interventions and nursing care for people without homes who require an inpatient stay but do not require admission to hospital.
We have several of our biggest fundraisers of the year coming up over the next few weeks. Dragons at the Docks takes place today (Thursday, 30th August.) The event sees the biggest names of Ireland's property industry coming together to try and raise €250,000 for Dublin Simon Community and other local charities.
Best of luck to all 60 of our volunteers who will be making their way to Electric Picnic this weekend to help spread awareness of all of Dublin Simon Community's services. Keep an eye out for them if you're heading down yourself!
Finally, we're also just over 5 weeks away from our annual Simon Home Run, which takes place in the Phoenix Park on Saturday, 6th October. It's a fantastic event that sees all of our staff, volunteers and clients coming together, and it's always a memorable day out.
Please consider engaging your family and friends in the Simon Home Run / Community Day.
All the best,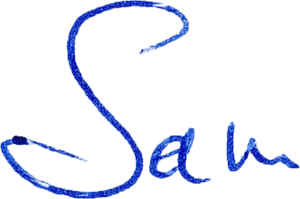 Staff Profile - Tara McNamara
Hello and goodbye,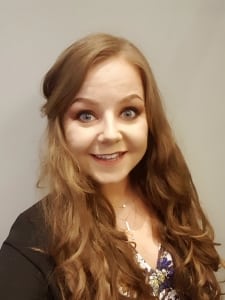 As many of you know, I am lucky enough to have the opportunity to go travelling. In turn, I have to say goodbye to my time in Dublin Simon Community.
I joined Dublin Simon Community in January 2016 as an Operations Worker in Maple House. I progressed onto Support Worker in the Recovery Unit, and then onto Project Worker in Recovery. I have also had the opportunity to work in Carman's Hall, Harcourt Street, Chester house, Oak House and Riversdale House. I am so grateful to Dublin Simon Community for giving me immense career progression in such a short time.
Any job throughout Dublin Simon Community can be difficult, we deal with extremely heavy issues throughout our days and we manage and support clients at their most vulnerable times. It is significant and inspiring work and I am proud that I have been part of it.
However, I could not have done it without the support of my colleagues and managers. I was continuously encouraged to grow and develop in each role. I have learnt so much through the endless knowledge and guidance I have received over the years. I have grown both personally and professionally because of this and I will be forever grateful because of this.
I will never be able to put in words how thankful I am for my experience and time in Dublin Simon Community and how extremely sad I am to leave my clients and colleagues.
To my clients:
Believe in yourself and good luck in your journey.
To my colleagues and managers:
Thank you from the bottom of my heart.
For me, it is on to the next chapter!
Tara McNamara
Volunteer Profile - Richa Kumar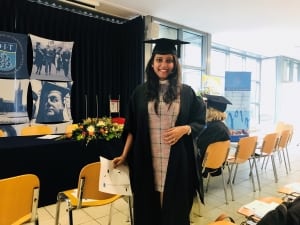 When did you start volunteering with Dublin Simon Community?

I started my volunteering with Dublin Simon Community in May 2017. I joined as a Part-time Volunteer where I got to understand more about Dublin Simon Community and its cause. It really motivated me a lot and I decided to work here as Full-time Volunteer. And luckily I got the chance to serve more towards the organisation. I feel very proud to be part of this organisation and to work towards their great cause to reduce homelessness and serve humanity to make lives better.
What made you want to start volunteering?
When I moved to Dublin. I was looking for the opportunity where I can gain experience and get the exposure of Irish work life and culture.
I was employed in a reputable bank back home but in Dublin I couldn't be employed due to my visa status. I had all the time in the world which I did not want to waste rather use it proactively.
Volunteering with Dublin Simon Community gave me back a sense of worth and motivation. I am proud to be a part of this organisation that is working so enthusiastically in helping reduce homelessness.
What's you're favorite part of volunteering?
Work culture, supportiveness, appreciation and training to be part of this diverse work group is my favourite part of volunteering. Volunteering makes me feel appreciated and needed throughout my tenure as a volunteer.
Describe your any positive memory that you have from volunteering with Dublin Simon Community?
Although I enjoyed almost every day here at work the learning was immense. I can feel that I personally and professionally grown in the time I served here as a volunteer.
The best time so far is that Dublin Simon Community works towards their volunteer's growth as well as the course that I was offered from DIT (Dublin Institute of Technology) that helped me learn a lot.
What would you say to someone who is thinking of volunteering with Dublin Simon Community?
Volunteering at home or abroad, gives you the chance to vote every day about the kind of community and world you want to live in. Dublin Simon Community's Volunteers Programme offers a wide range of training and learning skills to their volunteers to grow professionally and personally. They do various recognition events and awards time to time to appreciate and thank their volunteers for their help and support. They give you the chance to work in your interest and skills. They also do supervision/mentoring time to time to check against your career growth as well as your expectations. The benefits of helping homeless is extremely rewarding and humbling. It helps you create a positive impression, makes you more innovative, creative and gives you a range of useful skills.
Richa Kumar, Full Time Volunteer in Quality and Practice Office/ Finance Office
Staff Recipe
Semifreddo al caffè
Kelly Crowley is just back from a holiday to Italy, where she picked up the recipe for this delicious traditional Italian dessert.
Ingredients:
5 egg yolks
100 gr of sugar
100 ml coffee
500 ml fresh cream (whipping cream)
Directions:
First prepare a coffee syrup using coffee and sugar, boil for a few minutes (should reach the temperature of 121°)
Place egg yolks in a bowl and whip them until white, then slowly add the syrup and keep mixing.
Whip cream, then slowly add it to the coffee base, and mix well.
Pour in individual ramekins and leave it in the freezer for a few hours before serving.
Decorate with dark chocolate and coffee powder.
Kelly Crowley, Capital Development

Get involved in the Simon Home Run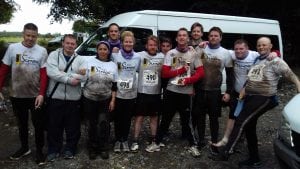 The annual Simon Home Run is fast approaching and on (our 35th year), it's shaping up to be the biggest and best year yet! In particular the support from Dublin Simon Community's staff, volunteers and clients has been phenomenal, with great participation from across the whole organisation.
Just a reminder that the group that has the most signups, will be treated to a social outing for your team on us! Last year the team that ran away with this was P&D who then went on to challenge themselves at 'To Hell and Back'!
Have you got any friends or family that might like to join you in the race? Bring them along! They count towards your teams total AND they get a discount on registration.
Home Run Training Club
Our dedicated training team, Karla and Izabella, have been running free training sessions in Merrion Square on Tuesday evenings from 6pm.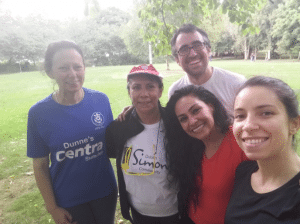 These will be continuing right up until the race so feel free to pop over and join. Just contact Karla at KarlaTrumbley@dubsimon.ie.
Volunteer to help out
Don't feel up to the run but you would still like to take part? Why not volunteer with us! We need plenty of stewards to help on the day and it's great fun to cheer on our runners as they race by.
Find out more about the Simon Home Run by clicking here.
Steven Shortt, Community Team

Madden to captain Ireland at World Cup
2018 Homeless World Cup takes place in Mexico

A huge congratulations to Anthony Madden from the Health & Wellbeing Service who was successful during his trials for the Homeless World Cup squad. Anthony has been selected to captain the Irish Team and will be wearing the Number 4 jersey for the tournament.
The Homeless World Cup is an annual football tournament organised by the Homeless World Cup Foundation. This year is the 16th edition of the Homeless World Cup and will take place in Mexico City's iconic Zocalo, right at the heart of the Mexican capital, from November 13-18.
Anthony will be one of the 500+ players representing 47 countries who will travel to Mexico City to attend the inspiring week-long festival of football.
We wish him and his team all the best and will be supporting Team Ireland all the way!
Niall Murtagh, Health and Wellbeing
Speak Out
Speak Out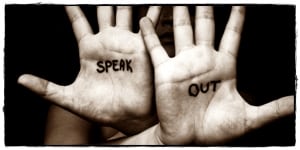 Theme: Public and Patient Involvement in Research.
Background: Aim to Involve the public at the very start.
Currently research proposals are mostly written by researchers, in research institutions. While researchers may need patients or the public to be involved in the research, they rarely ask for their input at the design stage. According to a recent Health Research Board survey, this is not because researchers don't want to involve them, but because they don't know how to go about it.
Dublin Simon Community are involved in a funding scheme that is designed to help Institutions create the right environment, training, support and processes to help researchers engage public and patients in their research from the start.
By 'public' we mean everyone in Ireland who has an interest in Health and Social Care as a public service including potential clients of the service.
By 'patient' we mean people who use services such as patients, people accessing services, clients or their carers.
University College Dublin (UCD) are working with different partners, Dublin Simon Community being one, to involve homeless clients of services in research by involvement (with and by). Funded by the Health Research Board, this is the first time the scheme it is being done like this in Ireland. Five Universities were awarded funding to develop PPI. Dublin Simon Community are collaborating with UCD and the research will be carried out 'with' or 'by' rather to then 'to' and 'about'.
The team are currently consulting across all services with clients at residents meetings and through service visits. This is generating themes for research such as:
The Depiction of Homelessness in the Media.
How Does Homelessness Effect Your Identity?
Do You Feel Your Hostel Is Your Home?
Aim of the upcoming Speak Out is to consult more with clients and get more involvement and discussion.
The Speak Out takes place on Tuesday, 4th September 3pm to 5.30pm in Carmelite Centre. Click here for more information.
Sharon Keogh, Participation and Development
Dates for your Diary
Dates for your Diary
The Employee Engagement Group is composed of managers and staff from across the organisation. The group discuss how we can improve employee engagement across the organisation and develop events and initiatives which are held throughout the year.
This year is shaping up to be yet another fun and exhilarating year for employee engagement as there will be lots of new and exciting events that you can get involved in.
Take a look at our new and improved social calendar below!
Speak Out: Tuesday 4th September
Community Day at the Home Run: Saturday 6th October
Memorial Service: Tuesday 6th November
Christmas Party: Friday 7th December
If you are interested in getting involved in any events or would like more information on these events, please contact your local social representative or the HR Team.
Strictly Simon: Sunday 18th November
Can you dance? Have you ever wanted to learn how? Why not learn a new skill, raise money for people experiencing homelessness, and have a night to remember at this year's Strictly Simon event.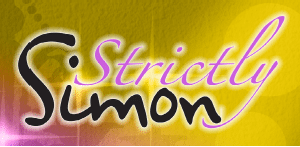 We are now recruiting dancers for our event on November 18th. Training begins mid-September, so don't miss your chance to be a part of something special. Sign up now by emailing: IzabellaAlvarenga@dubsimon.ie
© 2019 Dublin Simon Community | Charity Registration: No. 20009892 | Charity Number: CHY 5963