Welcome to the new edition of the Simon Scoop! Please scroll down and click on the headline to read all of the content.
We hope you enjoy it,
The Communications Team
Sam's Introduction
Sam's Welcome:
The latest homeless figures (March 2018) have been released by the Department of Housing, giving that the total number of adults and children in emergency accommodation nationally at 9,681. Of this total number, 76% of the current homeless crisis is in Dublin, Kildare, Wicklow and Meath (7,349). We must to continue our efforts to move more people off the streets as soon as possible and out of emergency accommodation.
My congratulations to Michael Carey, who has been nominated as chairman-designate of the Housing Agency, this Government agency is very important to us. Michael is the original sponsor for our 'Food for Simon' programme.
Congratulations also to Niall and the Health and Wellbeing team on the Silver Award they won at the recent NUTRAMINO Health and Fitness Awards, see inside. Very well deserved!
Talk soon,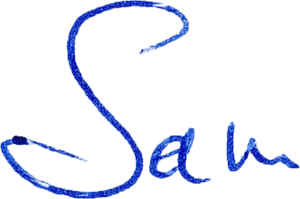 Staff Profile
Anita Gormley – Donor Care Team
When did you start here at Dublin Simon Community?
I started in Dublin Simon Community in November 2016. Just before the Christmas rush!
What is your favourite part of your job with Dublin Simon Community?
Every day is different in my role with Dublin Simon Community. My favourite part of my job is working on different campaigns and reaching targets throughout the year! I enjoy coming through the door of Dublin Simon Community each morning, as my job is most rewarding and I feel I am giving back to the community! In October 2017 I organised a Donor Engagement Evening in the Chester Beatty Library, where we had over 100+ donors attend. We had the Participation and Development staff, clients and the Dublin Simon Dance Group involved, plus the client art work was on display in the foyer. It was a thoroughly enjoyable night for all who attended! So far it has been my most memorable experience yet in my role!
Do you have anything excited planned for the summer?
This summer I plan to travel to Barcelona with my partner, I'm really looking forward to traveling around the city and enjoying the warm weather! I also have a trip to Galway planned, mid May, to see Ed Sheeran, I'm super excited for that!
What are your interests or hobbies?
I enjoy spending time with family and friends, I enjoying eating out around the city, travelling abroad, most recently to Rome, and most importantly spending quality time with my son…trips to the cinema, the zoo, and Smyths Toys happen quite often!
What's your motto in life or what motto best describes you?
I've been told in the past that this is the motto that best describes me, so I'll share it with you all..
"Be somebody who makes everybody feel like a somebody."
Staff Recipe
The real Bolognese sauce

Ingredients:
Minced meat 500g
Minced pork meat (try to get the fatty meat) 250g
Tomato puree 250g
Celery 50g
Golden onions 50g
Carrots 50g
White wine 250g
Extra virgin olive oil 1 spoon
Water 3L
Whole milk 40g
Pinch of salt and black pepper
To prepare the Bolognese sauce, start by finely chopping the celery, carrots and the onion. You will need to get 50g for each ingredient.
Then put those chopped ingredients into a saucepan with oil and leave for about 10 minutes on a gentle flame while stirring occasionally.  Add the minced beef and the minced pork.
Also these will have to brown slowly for about ten minutes. Initially all the juices will come out but once they have dried you can blend with the white wine. As soon as the alcohol has evaporated add the tomato sauce. Then pour only 1 of the 3 litres of water. Add a pinch of salt, stir and cook over medium-low heat for an hour. After the first hour you can add another litre of water, stir and cook for another hour. At the end of the second hour of cooking, pour the last litre of water and continue to cook on a gentle flame for another hour. This way the meat sauce will cook for at least 3 hours. At the end of the cooking time, the result will be a dryer sauce. Season it with salt and pepper, turn off the heat and add the milk; one last mixed and here the Bolognese sauce is ready to use.
Buon Appetito!
Kristine Annunziata, Respite Nurse 
Agent for Change
Be an Agent for Change – What Can You Do?
This month the Dublin Simon Community are running a campaign called Agent for Change. The campaign is calling on the public to get involved and help in anyway they can. We're encouraging you to do everything from fundraising to volunteering in order to help those currently experiencing homelessness.
We have ambitious plans and we need you to be an Agent for Change for the people who are relying on us. In the last number of months, we have provided more emergency beds, more supported housing and more health and treatment care. These services are already changing lives daily and with your help we must continue with the same urgency and responsiveness to meet this national emergency.
Learn more about changes and developments in our services and how we are responding to meet this unprecedented need by reading our Spring Update.
See how you can get involved by clicking here.
You can also watch the video below to learn more about the campaign. You can help us raise awareness by sharing the video and campaign with your friends and family.
Transition Year Graduation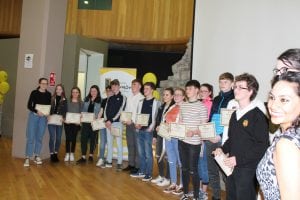 The Transition Year programme gives students the opportunity to complete a week or two work experience in services such as Fundraising, Thomas Street and Camden Street Shops and the Volunteer Office empowering them to be proactive and get involved in helping Dublin Simon Community's services. It educates students about Dublin Simon Community and gives them an understanding of some of the issues surrounding homelessness.
On Wednesday, 18th April we held a graduation ceremony in recognition of the students who decided to do their Community Placement with Dublin Simon Community.
The event was held at the Wood Quay Venue where students enjoyed the music of DJ Ger, dressed up and took photos together in Smile Photobooth, ate delicious pizzas from Boco and desserts of Le Patissier and they had the opportunity to participate in our raffle with great prizes.
We were also lucky to have Glenn Glannon tell us his personal story of homelessness and what Dublin Simon Community meant to him. He helped us understand more all the consequences and suffering caused when a children and adults are left without a home.
This 2017-2018 period we had more than 60 students and we believe that in the coming years, more and more young people will get involved with us.
Thank you to all the students, staff and volunteers in the shops and in the fundraising and volunteer offices for making the programme possible and special thank you to Glenn Glannon. It was an amazing evening!
Karla Trumbley, Fundraising and Volunteer Office
Health and Wellbeing Team win again!
On Friday, 20th April the Health and Wellbeing Service got the Silver Award for the category of 'Innovation of the Year' at the 2018 NUTRAMINO Health and Fitness Awards. There were over 400 entries from gyms, trainers, experts and health clubs nationwide. The inaugural Gala luncheon held at the Round Room, Mansion House saw some of Ireland's top health and fitness professionals from all across the country celebrate the best of the best of the Irish health and fitness industry.
Congratulations to all of the team involved, and for winning yet another award!
Eithne Poufong, Participation and Development
Good Vibes Week 2018
Last week saw the first ever Good Vibes Week take place in Dublin Simon Community, and it's safe to say that it was a huge success.
Some of the activities that took place during the week included:
Movie Night
Rowing
Board Game Night
Massages
Reflexology and Reiki
The Great Simon Bake Off
Yoga
Mindfulness
Mini Sports Day
And so much more! We hope that everyone in Dublin Simon Community got involved in some capacity and enjoyed the week.
We're looking forward to planning Good Vibes Week 2019 already!
HR Team
Dates for your Diary
Dates for your Diary
Please find some Employee Engagement Dates for your Diary.
The Employee Engagement Group is composed of managers and staff from across the organisation. The group discuss how we can improve employee engagement across the organisation and develop events and initiatives which are held throughout the year.
This year is shaping up to be yet another fun and exhilarating year for employee engagement as there will be lots of new and exciting events that you can get involved in.
Take a look at our new and improved social calendar below!:
Community Day: Tuesday 19th June
Summer Party: Friday 26th July
Community Day at the Home Run- Saturday 6th October
Memorial Service: Tuesday 6th November
Christmas Party: Friday 7th December
If you are interested in getting involved in any events or would like more information on them. Contact your local social representative or the HR Team.
Other Dates for your diary include:
Free Mind Your Mental Health Workshop, May 11th at 11am.
Four clients and three volunteers will take part in the VHI Mini Marathon on June 3rd to raise funds for Dublin Simon Community. A training programme will take place outdoors or in the Simon gym every week in preparation for the event. We are still recruiting for participants to join us. Clients, volunteers and staff are all welcome!
A 10 week gardening programme will commence on April 24th in Airfield Estate, Dundrum with a focus on wellbeing through nature. The course will be facilitated by Participation and Development and is open to all clients so please refer anyone you think might be interested to pd@dubsimon.ie.
For more information on the above, please contact niallmurtagh@dubsimon.ie.
© 2019 Dublin Simon Community | Charity Registration: No. 20009892 | Charity Number: CHY 5963