Welcome to the first Simon Scoop of 2018! Please scroll down and click on the headline to read all of the content.
We hope you enjoy it,
The Communications Team
Sam's Introduction
Sam's Introduction:
I'm delighted to announce that we officially opened the 30 bed unit at Longfields emergency STA on Fitzwilliam Street just in time to take people off the streets for Christmas. We also commissioned a new recovery unit at Clonskeagh for 13 persons, which had 6 people also in situ before Christmas, this bringing our treatment services to 74.
I'm very pleased to tell you that phase 1 planning permission confirmation for the 70 bed unit expansion of our existing medical treatment centre at Usher's Island has been signed off by An Bord Pleanála on Friday, 26th January. Chester House has also received planning approval on Tuesday, 30th January from DCC for the 20 bedroom extension onto the existing service, which is absolutely terrific!
The recent emergency accommodation figures for December 2017 show that 3,712 adults, 2,385 children & 1,121 families spent Christmas with no place to call home. 75% of the national homeless population (8,587 total) for that period was condensed in Dublin, Kildare, Wicklow and Meath according to these latest figures. While the figures show a decrease from the previous month, families down 5% from 1,188, adults down 4% from 1,632 and children down nearly 6% from 2,533. It's positive that these figures are down, we will see a clearer idea of the current crisis come February.
I would like to add my congratulations to Bob Jordan, who has been working on a number of projects here in Dublin Simon Community, on his recent appointment as National Director for the Housing First programme. We're looking forward to working closely with Bob in the future.
My thanks to everyone who was directly involved in all of the above and my sincere appreciation to the rest of us for doing all the things we do very well and supporting the people that we serve during these challenging times every day in every way!
Looking forward to the spring already, all the best,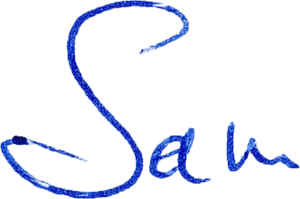 Local Recognition Programme
Staff and volunteers recognised for hard work in 2017

In 2017, the Employee Engagement Group added an exciting new component to the Recognition Programme in the form of a local recognition process.
This gave managers the unique opportunity to recognise one member of their team (be it a staff member, volunteer or CE Participant) for every five staff members that they have in the form of a letter and a One For All Voucher as a token of appreciation.
Managers could give this award for any reason that they wished, such as a positive work attitude, successful client service or taking on extra responsibility within a team. The recognition was a success and we hope to continue it for 2018. We would like to wish a huge congratulations to all of our 2017 recognition recipients who are listed below!
Rachel Gallagher, HR Officer
| | |
| --- | --- |
| Vanessa Carroll – Chester House | Connie Mullen – Respite/Stabilisation |
| Mark Leonard – Chester House | John McHugh – Food For Simon |
| Nadine Kiernan – SLI | Yoey McCarthy – Longfields |
| Joanna Pagowska – SLI | Rachel Moffat – Capital Development |
| Niamh Power – Primary Care Nurse | Claire O'Neill – Flexi Team |
| Louise Cummins – Riversdale House | Mary Hopkins – Flexi Team |
| Colm Russell – Carmans Hall | Nicole Moloney – Riversdale House |
| Glen O'Callaghan – Carmans Hall | Diana Yatarova – Maple House |
| Ciaran King – Maple House | Katie Moran – Maple House |
| Zanele Sibindi – Maple House | Francis Gaffney – Maple House |
| Uliana Moraes – HR | |
A big win for the Counselling Team
Sure Steps team have successful awards night
On the 20th of November 2017, Sure Steps Counselling were one of 11 recipients of the Animate Social Innovation 2017 Award for our recently introduced Suicide Specific Treatment Track protocols. After a busy year and a half of work on this project, this represented a highlight in our efforts to implement efficient client-centred suicide prevention measures within Dublin Simon Community. But how did we get here?
The homeless population have been identified by Connecting for Life, Ireland's National Suicide Prevention Strategy, as a particularly vulnerable group in society. For our clients, most of the risk factors for suicidality tend to apply – they may have a higher prevalence of mental and physical health issues, chronic illnesses, acute distress, and alcohol and substance use issues, they are affected by poverty and social isolation, and they are more likely to be affected by violence. Regrettably, reality shows a difficulty in accessing suicide prevention and treatment services for our clients.
It was in response to the above that Sure Steps started working on the Suicide-Specific Treatment Track protocols (SSTT) project. These protocols are based on the Collaborative Approach to the Management of Suicidality (CAMS), an approach for the assessment, treatment planning and management of risk with suicidal clients. The goal was to create a pathway for clients experiencing suicidal ideation that keeps them outside of hospital if possible and helps them understand and process the emotions and thoughts which are driving their suicidal thoughts. For the staff, the new protocols offer guidelines on how to identify risk and how to therapeutically engage with suicidal clients. For our clients, the protocols ensure they are treated with compassion and respect and are included in the development of their treatment plan.
The funds received through the Animate 2017 award will allow Dublin Simon Community to roll out this pilot project to other services within the organisation and thus provide an accessible, consistent model of care to a higher amount of clients.
Derek Dempsey, Sure Steps Counselling Co-ordinator

Looking back on Christmas celebrations!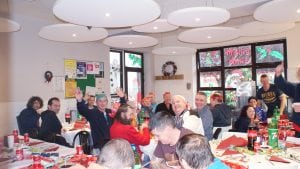 Looking back on an enjoyable Christmas 2017

This was one among all those days when people from across the city joined hands together, in the form of big and small donations, to welcome the residents with gifts and a delicious dinner party. Staff, volunteers and well-wishers tried their level best to bring wonderful gifts for the day. Preparations started a month ahead with receiving donations, preparing, packing and storing it appropriately. The entire building was decorated with colourful lights and we had a Christmas tree. The night before Christmas staff and volunteers wrapped the gifts with utmost love and care to prepare for a grand surprise for the residents.
"I still remember that bright day when all the residents woke up early in the morning, freshened up and got ready in their best attire to celebrate Christmas" – said one of the nurses.
All the residents were brought together in the group room and gifts were distributed with Christmas caroling and wishes for each other.
The residents, staff and volunteers came together to arrange the kitchen for the evening party, after four hours of busy preparation we had the room ready. It was worth it! The dining room looked stunning (nothing less than a grand hotel room). With much enthusiasm, we welcomed our dear guests of the day; our lovely residents for the party. The chef made his best recipes for the day. The residents were given a royal welcome with paper crowns and crackers. Songs and delicious was food served by the staff and the party came to an end with yummy dessert.
It was such a wonderful day indeed!
Sareena Varghese, Staff Nurse, Detox and Rapid Access Unit
Runamuck Challenge 2018
Register for the event today!

The Health & Wellbeing Service will be entering a team into this year's Runamuck Challenge on March 10th.
It's a 5.5km obstacle challenge, and the cost of entry is between €29.75 – €32 depending on numbers entered in the team.
To enter contact Niall Murtagh on: 086 130 4320 or niallmurtagh@dubsimon.ie.
Last year's event was a huge success and this year promises to be bigger and better!

___________________________________________
New Health and Fitness course to take place
The Health & Wellbeing Service will be restarting a new QQI accredited Level 3 Health and Fitness course in April/May 2018 through the City of Dublin Education and Training Board (CDETB). They will be providing a tutor to come in and deliver these modules every Friday for 12 weeks.
The Adult Literacy Organiser from the CDETB will be carrying out assessment with interested students before the start of the course. Assessments will take place on the week of the 26th March.
If you are working with clients who might be interested in this, please let them know they can contact Niall Murtagh for more information niallmurtagh@dubsimon.ie or 086 130 4320.
Health & Wellbeing Member of the Year
Steven wins Top Prize

Congratulations to Steven Davis seen to the right, receiving his Irish rugby training top as a prize for winning the 2017 member of the year in the service.
He won the accolade due to his positive attitude and involvement in many events and having the most attendances in the Wellbeing Room throughout 2017.
Niall Murtagh, Health and Wellbeing Officer

Simon shows the way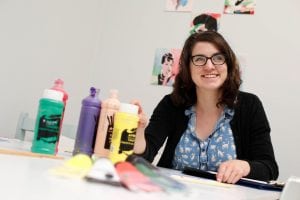 How literacy training helped people who work with homelessness organisations

It is not unusual for people experiencing homelessness to face literacy and numeracy difficulties. Dublin Simon Community, who work to prevent and address homelessness in Dublin, Kildare, Wicklow and Meath recognise this. Karen Peakin is the Literacy and Personal Development Co-Ordinator in Dublin Simon Community.
"Literacy issues are more common among people experiencing homlessness than in the general population. This is why we were interested in developing our own literacy service and upskilling staff," Karen says.
In January 2017, staff from Dublin Simon Community took part in an initial adult literacy tutuor training course, along with staff from Focus Ireland and Merchants Quay Ireland. NALA delivered the course in co-operation with City of Dublin ETB and Dublin Adult Learning Centre. It was accredited by Waterford Institute of Technology.
"The training gave me a broad understanding of literacy issues in the Irish context and introduced some of the main concepts for supporting adults with literacy difficulties," Karen says. "It was also useful to meet other practitioners and discuss the topics and our experiences."
The training also gave Karen some useful ideas that she has used in her teaching. Using a mix of games, writing exercises, puzzles and whiteboards all helped her to engage with people who were not initially keen to focus on developing their skills.
Karen says that the literacy training has led to positive experiences for people accessing Dublin Simon Community's services. "Many of our learners have made huge progress throughout the year and have developed their reading fluency, spelling ability and, most importantly, their confidence," she says.
"One client's biggest achievement this year was reading a book we had produced in class. He wrote about his life growing up and he then read this for the staff in the accommodation where he lived. That was a very proud moment for him."
Dublin Simon Community has also introduced learners to NALA's interactive learning website, writeon.ie, with positive results.
"Four learners have accessed this service, with two of these already completing some modules. It is a great introduction to e-learning, an area we hope to build on in the next year," says Karen.
Dublin Simon Community's literacy service also do all they can to help people continue with further education and training. "We work with NALA and with ETB adult education providers to provide information for learners who wish to access further education in the community," says Karen.
"We aim to be a first step for learners who might not have the confidence to go back to education on their own. As the saying goes, nine-tenths of education is encouragement."
Since the training, Dublin Simon Community's literacy staff have also co-operated with other Dublin Simon Community services on literacy matters. For example, they have edited documents such as consent forms and information leaflets to make them clearer and easier to use.
They also collaborated with NALA to provide staff training in health literacy.
NALA's work with services for people experiencing homelessness is part of our support for implementing the National Adult Literacy and Numeracy Strategy.
To find out more about the NALA-WIT initial tutor training course, Developing Literacies 1, please contact Eilis Roche in Waterford Institute of Technology eroche@wit.ie or Bláthnaid Ní Chinnéide in NALA bnichinneide@nala.ie
Karen Peakin, Literacy and Personal Development Co-Ordinator
Dates for your Diary
Dates for your Diary
Please find some of the key Dublin Simon Community dates for your diary below:
Irish Fitness Industry Awards: You can vote for the Dublin Simon Community's Health and Wellbeing Service as 'Best Fitness Community' by clicking here. Voting closes on 28th February.
Runamuck Challenge: Register now for the 2018 Runamuck Challenge, see article above for further details.
© 2019 Dublin Simon Community | Charity Registration: No. 20009892 | Charity Number: CHY 5963