Welcome to the February edition of the Simon Scoop! Please scroll down and click on the headline to read all of the content.
Enjoy and take care during the cold spell,
The Communications Team
Sam's Introduction
Sam's Introduction:
As we head into what promises to be the coldest week possibly since 1982, it's all hands on deck! Thanks again to staff, managers, volunteers (F/T and P/T) for responding so willingly and quickly. We have the skill, know how and experience, so let's respond splendidly and handsomely to this critical circumstance to get to all the people in the coming days, and ensure we avoid any human casualties.
Please keep people safe and secure during this challenging weather period, teamwork and willingness will bring us through.
Thanks, your efforts are very much appreciated,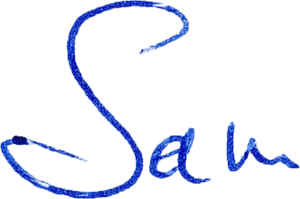 Staff Profile
Roisin Casey – Rough Sleeper Team
1. When did you start here at Dublin Simon Community?
I started on the Rough Sleeper Team with Dublin Simon Community in June last year.
2. What is your favourite part of your job with Dublin Simon Community?
I really enjoy the outreach work. I like engaging with many different people from diverse backgrounds and helping them make positive changes. It's great seeing people going from the streets into accommodation or securing a property, or even small things like having successful referrals.
3. Do you have anything excited planned this year?
I have a couple of holidays planned this year. One of them is touring the Greek islands in the summer.
4. What are your interests or hobbies?
I was an Irish dancer for over 13 years. Although I don't compete anymore it's something I will always have as a hobby. I also enjoy travelling and have travelled and volunteered in places in Jamaica and Asia.
5. Finally, if you had to make a prediction for something to happen this year; what would it be?
I think we will have the opening of the first safer injecting facility towards the end of the year. Well that's what I'm hoping anyway. I think we are making a step in the right direction, decreasing the risk of overdose and these facilities have been proven to reduce drug related crime rates.
Staff Recipe
Steven's Meat and Potato Pie
Since the Ancient Greeks came up with them in the 5th Century BC, humankind have always liked a nice pie. So I decided to share a great pie recipe I found a few years ago.
You will need:
– 500g of Shortcrust Pastry (I'm not much for making pastry so I usually just buy a role of this in the supermarket)
– 1 tbsp olive oil
– 1 onion, finely chopped
– 1 clove garlic, crushed
– 700g of good quality coarse minced beef
– 2 tbsp plain flour
– 200ml of beef stock
– 2 tbsp tomato puree
– 2 tbsp HP brown sauce
– 2 large potatoes, peeled and cubed
– Salt and ground black pepper
Directions:

You'll want to put a baking tray in your oven and preheat to 200 C.
Heat the oil in a large saucepan and add the onion. Cook gently for a few minutes until beginning to soften. Add the garlic and beef and cook until the meat is browned. Now add the flour and mix well with the beef. Continue to cook for a couple of minutes.
Add the beef stock, tomato puree, HP sauce and cubed potatoes and simmer gently for 10 minutes or so (until the mix has thickened a bit). Season to taste and allow to cool.
Roll out half the pastry and use it to line a roasting dish (something about 35 x 25cm in size). Spoon the cooled filling mixture onto the pastry. Roll out the remaining pastry and place on top, pressing the edges together to seal. Crimp the edges using your fingertips and brush the top with a little milk to glaze. Place on the baking tray and bake for 35 – 40 minutes until golden brown
Note that in some ovens this time may change so keep an eye on the pie to make sure it doesn't overcook.
Steven Short, Community Team

Cold Weather Response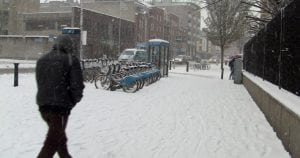 Simon's Cold Weather Update for Storm Emma

Dublin Simon Community is putting in place a number of emergency measures to protect people who are homeless ahead of the extreme cold weather with Storm Emma due this week.
The Dublin Simon Rough Sleeper team are working with the Housing First team, the DRHE and other charities to coordinate outreach to people on the streets across Dublin.
In addition to the extra Extreme Cold Weather Accommodation that we currently have in place, this week we have further increased capacity in our Emergency Shelters to get people out of the bitter cold. This will run for the length of the bad weather spell and will be on a 24 hour basis.
Our Rough Sleeper Team will continue to operate day and night, seven days a week, helping people to access accommodation and medical services.
Our nightly Soup Run will be distributing warm clothing and food, and will be linking people in with our Rough Sleeper Team.
We are currently sourcing equipment such fire safe heaters, new duvets, pillows etc. for our accommodation services.
In Dublin members of the public can report a person rough sleeping at HomelessDublin.ie and the Housing First team will link in with them. For anyone outside Dublin, please contact your local authority.
Please stay safe and take care during this unusually cold spell.
Service Update: Harcourt Street
A reminder why we do the work that we do, not that we need it!

Harcourt Street is one of the oldest services within Dublin Simon Community. We are one of the few services in Dublin that take in people with their dogs. Early in December we took in a couple with their dog Scooter, which was the second dog in the service at the same time. This couple had previously been living in a tent for three years before they were offered a place in Harcourt Street. They were not able to secure accommodation that would take them and Scooter prior to this.
The couple reported that having Scooter in their lives has aided their recovery. While the couple were here they made their room their own and engaged very well with the team. I am happy to report that they have now been successful with a HAP placement, with support from the Housing First Team, and got the keys to their new apartment with a garden for Scooter on 15th February. Sam took the time to visit the couple on the morning of their move to their new home and to wish them well. This is a good story to share and great start to the New Year!
Niamh Power, Manager Harcourt Street
New Art at Camden Steet Shop
Mural at Camden Street shop gets a makeover
Dublin artist, Maser, recently updated the 'U Are Alive' mural by the side of the Dublin Simon Community shop on Camden Street.
The piece was updated on 28th January, and follows the original message from the last mural by the same artist. The theme for this U Are Alive version is 'so get your head out of your phone.'
The mural is a well known spot on Camden Street and is popular for people trying to grab the perfect picture for social media, which is ironic given the artist's message.
Check it out for yourself the next time you're in the area.
Become a Simon Local Leader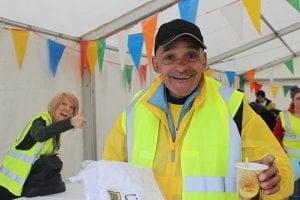 Would you like to represent Dublin Simon Community and lead fundraising efforts in your community? We're looking for Local Leaders to assist our fundraising efforts throughout the year in their local community.
It can be as simple as organising a bag pack in your local supermarket, or arranging a clothing collection. And don't worry, Dublin Simon Community's Fundraising team will be here to assist you at all stages!
The Local Leader role is a new exciting volunteer opportunity for those active in their community. To find out more, check out the job description or email JohnS@dubsimon.ie.
Don't have the time yourself?
Perhaps you have a family member or friend who would like to get involved. Please share with whoever you feel might want to get involved. We need as much help as we can get!
John Sansome, Manager Community Team

Dates for your Diary
Dates for your Diary
Please find some of the key Dublin Simon Community dates for your diary below:
Federation of Irish Sport Industry Awards: The Dublin Simon Community gym has been nominated for an award in the category of 'Sporting innovation of the year award' with the ceremony on 7th March. Read more here.

Dublin Simon Dance Group and High Hopes Choir are to perform at the St. Patrick's Day parade: 17th March
Dublin Simon Community Fundraising Match: 23rd March from 3:00 pm – 5:00 pm. Location: Trinity College Main Pitch.
Easter Bag Pack: Dunnes Stores, Portmarnock on 29th and 30th March. Please email JohnS@dubsimon.ie if interested in volunteering on either day.
© 2019 Dublin Simon Community | Charity Registration: No. 20009892 | Charity Number: CHY 5963