On World Autism Day, we want to share the work and experiences of one of our clients, Dezi Jay M. Dezi is on the autism spectrum and overcame many difficult challenges as a boy growing up in the 60s. Dezi had a troubled home and school life and became homeless at a young age. He is now an accomplished actor, singer and published author. You can read about both his difficult experiences and incredible accomplishments below.
Creative Expression: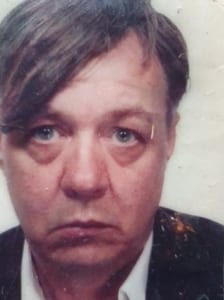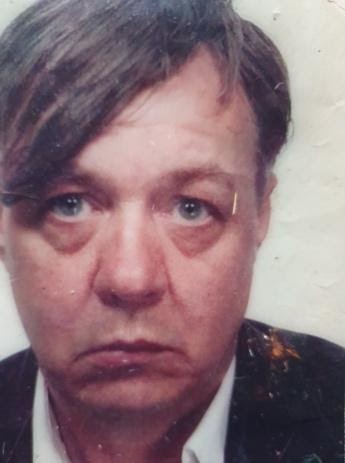 Living in a Non Autistic World
I live in your abnormal world,
Your arrogance is hidden by your subtly,
Yet we are the arrogant ones in your eyes.
Can you just listen to what I have to say?
Though we find it hard to listen,
As we find it threatening living in your abnormal world,
You allow your environment to toxify and expect us to be bound.
What's normal? Is it normal?
It just seems normal.
Can you not just give us an ear despite the eccentricity of our behaviour?
Can you see that there is significance in what you term as insanity practiced?
Why should we have to explain what you deemed as madness, our methods differ.
But you can't and don't want to understand us,
You even say that we are a product of an abnormal birth,
Or a reaction to chemicals inserted into our body,
We are odd, yes, we are eccentric,
Yes we stand out but we are not abnormal.
Please give us credit in that we can function in your abnormal world,
Your world was and is never designed for us,
Your experts gave us diagnoses that did not fit,
In the process you label our uniqueness with your intellects that's practiced in your abnormal world.
Silicon city is the proud owner of what we have to offer,
Of course there was the greatness of Albert E and Vincent VG,
The latter you never took serious in your abnormal world.
Is arrogance surmounting or is it you don't listen, that the voice has to surface to say look at me?
I exist.
Life on the spectrum is a journey you will never have.
I'm sorry for you in your abnormal world,
Don't be sorry for us,
As life on the spectrum is not a curse.
                                                 Dezi Jay M
You can read more about Dezi Jay M's experiences of being on the autism spectrum and homeless in an interview with Humans of Dublin: http://www.thehumansofdublin.ie/2019/12/13/i-was-bullied-a-lot-at-school-i-am-on-the-autistic-spectrum-but-at-the-time-teachers-didnt-have-a-clue-what-it-was/
Research:
Last year, Dezi Jay M worked as a researcher in partnership with DCU on a project about the prevalence, experience and support needs of autistic adults who are experiencing homelessness across Dublin. Some key findings of the study are highlighted below:
· Researchers estimated a prevalence rate of up to 9.4% when screening for possible autistic traits among a sample of 106 adults experiencing homelessness.
· The autistic adults who were interviewed spoke about identity issues, social and health marginalisation, addiction issues, childhood trauma, stigma and shame.
· 94% of the staff surveyed stated they would like to avail of training specifically related to understanding and supporting the needs of autistic people in homeless contexts.
The study was funded by the National Disability Authority and research was conducted by Dr. Briege Casey, Dr. Mary Rose Sweeney, Dr. Andrew Boilson and Dr. Alasdair Churchard. The study is available to read in full here: http://nda.ie/publications/disability-supports/autism/adult-autism-in-homelessness-prevalence-experiences-and-support-needs-in-an-irish-context1.pdf
https://www.dubsimon.ie/wp-content/uploads/2021/04/Dezi_2.jpg
503
404
Aisling Harmey
https://www.dubsimon.ie/wp-content/uploads/2023/01/CHY5963-9.png
Aisling Harmey
2021-04-02 11:22:47
2021-05-28 12:49:41
World Autism Day