Longest Day 2021
When You Have No Home 
Every Day Feels Like the Longest Day 
Thank you so much to our fundraisers, corporate partners and donors for supporting this year's Longest Day campaign and for making a life-changing difference to those who rely on our help. You can still support the Longest Day campaign by donating via the button below.
This June 21st is Ireland's Summer Solstice – the longest day of the year.
It's a day where many of us make the most of the welcome stretch in the evenings. But for someone who is experiencing homelessness, every day can feel like the Longest Day. When you have nowhere to call home and no community to call on, you feel vulnerable and isolated. The longer the day, the longer the challenge of homelessness can be.
At Dublin Simon Community, our frontline workers are safeguarding our clients through these especially long days. By providing supported accommodation, healthy food, key-working, counselling, medical treatment and physically distant social activities, they are making sure no one feels they are facing these already challenging times on their own.
This year, in partnership with iconic Dublin printmakers JANDO, we are calling on our community of supporters to raise vital funds for those going through their longest, hardest days.
Join the Dip from Dawn to Dusk 
Take part this June 21st by doing a sponsored swim any time between dawn and dusk at your local beach or swimming spot.
Set up your online fundraising page below, set a fundraising goal and share with your friends and family to sponsor your dip.
Don't forget to share pics of your dip on social media using the hashtag #DipFromDawntoDusk
Join the Longest Day Corporate Challenge 
Can't make it to the Dip from Dawn to Dusk? Why not register your team and colleagues for the Longest Challenge on The Longest Day.
Get your team together virtually and get competitive to see who can take on their challenge for the longest time! Whether it's the longest plank, the longest wall-sit, the longest round of push-ups or anything else – you choose what will challenge your team, while raising critical funds for Dublin Simon Community.
Have a different idea for how your team can support us this Longest Day?
Contact the Corporate Partnerships team at partnerships@dubsimon.ie or on 01 671 5551. 
Purchase a JANDO Dawn/Dusk Print
Iconic Irish printmakers JANDO have come on board this year with their new, expanded range of the "Dawn/Dusk" Collection prints to help raise vital funds for Dublin Simon Community.
Choose a "Dawn/Dusk" print to suit your space and support people experiencing homelessness in Dublin, Wicklow, Kildare, Meath, Louth, Cavan and Monaghan.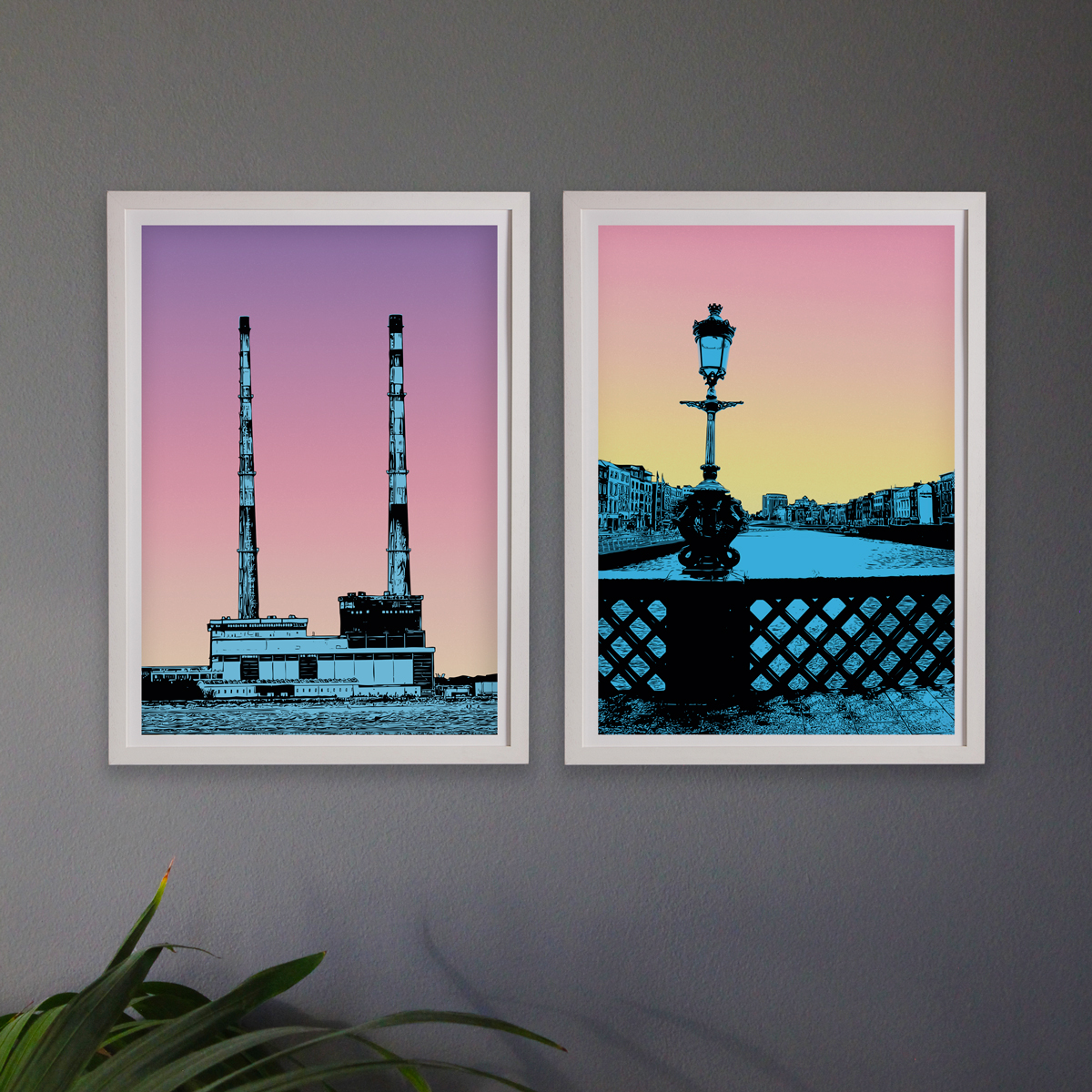 © 2021 Dublin Simon Community | Charity Registration: No. 20009892 | Charity Number: CHY 5963