We have ambitious plans and we need you to continue being that Agent for Change for the people who are relying on us. In the last number of months, we have provided more emergency beds, more supported housing and more health and treatment care.
These services are already changing lives daily and with your help we must continue with the same urgency and responsiveness to meet this national emergency.
Learn more about changes and developments in our services and how we are responding to meet this unprecedented need by reading our Spring Update.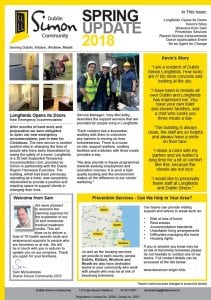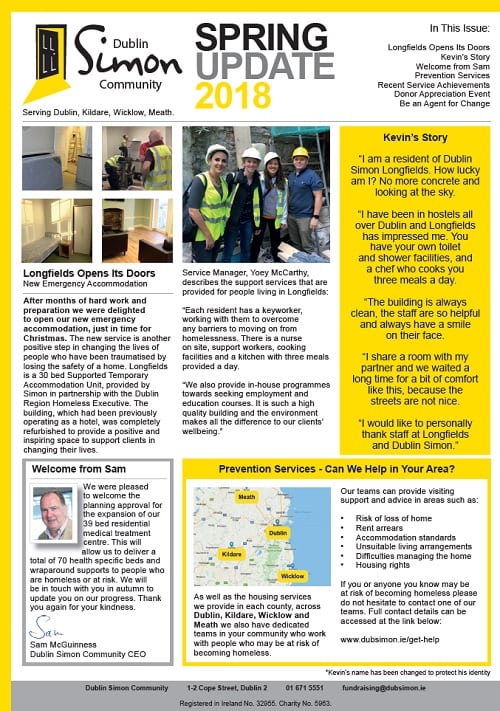 This spring we are asking you to continue to support us in any way you can.
You can help today by making a donation of whatever you can afford.
Read Andy's story below to learn more about the difference your support can make.
Andy's Story
"I became homeless a few years ago through my alcohol addiction. One thing led to another and I found myself on the streets. It's not nice the way people are looking at you and how being there makes you feel. But I didn't know what to do. I couldn't see any way out.
"But then something in me said "enough is enough" and I knew where to go for help. The Simon Community were there for me when I needed them and they put me through their 12 week Detox programme.
"It wasn't easy, but I came through the other side. I took full advantage of everything they had there for me, my keyworking, the group sessions and especially the gym…it's amazing and has been a great outlet for me. I can't explain what came over me. I just looked at the drink and said, 'I don't want anymore'.
"Simon has helped me change my life. They have opened my eyes to a better way of life and a better way of living and it's just unbelievable the difference it has made. Now I don't look at alcohol as a reward, I look at it as a punishment. It's just not for me anymore.
"I've done a complete turnaround in the way I look at things. For many years in my life, alcohol was the be all and end all. I became homeless because of it. My future was just where's the next drink coming from? With the help of the people in the Simon Community, today I see a future which I didn't see before.
"It's absolutely shocking to think that people are out on the streets in this day and age. It's not getting any better but there are not enough services out there for people who want to try and better themselves. I was one of those people…I'm one of the lucky ones and I'm in a better place now.
"This time next year I'd like to be in my own home, have my own front door. But that will come to me when it comes to me. I'm not in any hurry to go anywhere at the moment. Am I where I want to be? No. Am I on the right journey to where I want to get to? Yes.
"I'm not looking for everything tomorrow. I'm happy where I am and I'm happy in the progress that I'm making. It's just onwards and upwards for me at the moment."
– Andy, a client of Simon's Detox and Recovery services
Thanks to people like you, Andy is now living in one of our Recovery houses and is looking forward to what the future has to hold.
*Andy's name has been changed to protect his identity
People like you continue to be agents for change for those who rely on our services. We would like to share some words of our supporters who, just like you, are helping people transform their lives every single day.
John, Simon Resident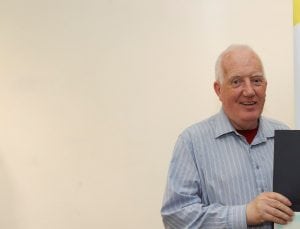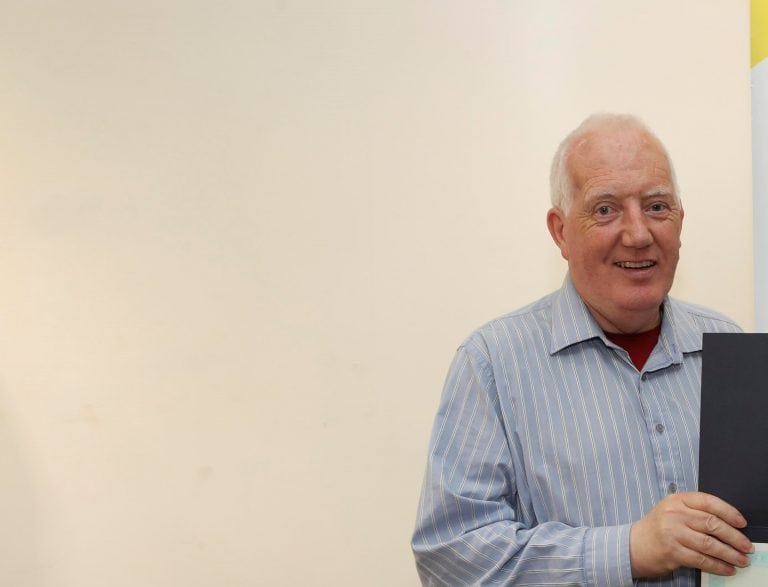 "Dublin Simon Community improved my quality of life and allowed me to see that I was able to help other as well. It has given me more confidence in myself which in turn helps me to help other people. I would not be the person I am today without them.  It helps me keep focused and occupied in life. I met new people. I think it's important to help Dublin Simon Community because there are many homeless people in Ireland and I don't think a lot of people realise that or see how much help they may need."
Rita, Simon Resident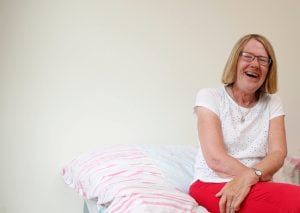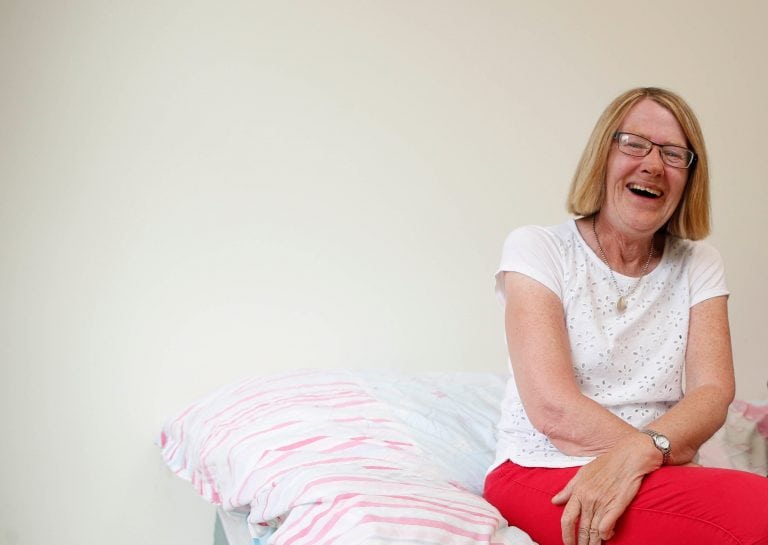 "Being supported by Dublin Simon Community has allowed me to come on leaps and bounds in my life. They have given me a beautiful home that is peaceful with other lovely residents who are all very nice. They age group is perfect and really suits me. It allows me to live in a calm environment. I like to be an active member and give back to the Dublin Simon Community because I see how hard they all work. I like to participate as way of showing my gratitude for all of their hard work. I like supporting the Dublin Simon Community as they give back so much to the homeless community. If I won the lotto, I would donate to the Simon as they deserve it the most."
It means the world to our clients and residents to know they have this community of kindness and support behind them. Thank you.
© 2023 Dublin Simon Community | Charity Registration: No. 20009892 | Charity Number: CHY 5963