Simon Home Run
Ticket's for the 2020 Simon Home Run are on Sale Now!
The Simon Home Run is about raising awareness and vital funds for the services of Dublin Simon Community to help people on their journey out of homelessness. We are urging runners, joggers and walkers of all ages to join us in the Phoenix Park for our Annual 5 Mile (8K) Run on Saturday 7th of March at 10:30 am and support people who are facing homelessness.
Dublin Simon Community would like to thank all of our supporters and volunteers who came out in force and took part in Simon Home Run 2019. We hope you had an enjoyable day and look forward to seeing you at this year's race.
Click below to see your race times from last year.
Simon Home Run Sponsors
Thank you to all of our sponsors Deutsche Bank, Susquehanna, Arthur Cox and Dublin's 98FM.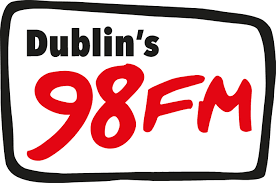 Images from the 2019 Simon Home Run
Simon Home Run 2020's route and running top
© 2020 Dublin Simon Community | Charity Registration: No. 20009892 | Charity Number: CHY 5963