Home Run
Register today for the 2019 Simon Home Run!
The Simon Home Run aims to get 3,000 involved on the 9th of March, and raise money to provide homes. Participants can run, jog or walk the five mile (8km) route around the beautiful surroundings of the Phoenix Park. There will be kids' activities on the day with food and entertainment for all the family to enjoy. It's an enjoyable morning out for an important cause.
Papal Cross, Phoenix Park, 10.30am
For further details on this year's Simon Home Run keep an eye on: WWW.HOMERUN.IE
The 2019 Simon Home Run is supported by our official sponsors Deutsche Bank.

and Susquehanna

And our official media partners Spin 1038.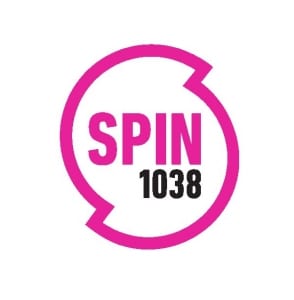 Training Plan
First Steps – up and running in 6 weeks!
So you've decided you want to give running a go. Great! The purpose of this training plan is to ensure that your first steps are enjoyable, pain free and rewarding. Where do you start? Well you'll need a good pair of running shoes, some comfortable lightweight clothing and the right philosophy about running.
Invest in the right pair of running shoes:
A good pair of runners is essential to train for and cover the 5 mile distance. If your current runners need to be replaced now is the time to get a new pair as you will need time to get used to them.
When you go to buy runners try and go to a shop which will measure your foot and running style as they can recommend a pair that will work best for you.
Hydration:
This plays a huge part in determining how we feel and therefore how we perform. It is important to realise that hydration is much more that simply drinking water. Key minerals known as electrolytes are also very important in the hydration process. Electrolytes can be brought in sachets such as Dioralyte or as dissolvable tablets which you can add to your water. Many fruits and vegetables contain these minerals naturally so are great for hydration levels. For example, bananas contain potassium and coconut water naturally contains electrolytes so is the perfect sports drink.
Fartlek training:
Swedish coach, Gosta Holmer, changed running forever when he began to train his athletes using Fartlek sessions. In Swedish, the word Fartlek means 'speed play' and at a basic level, that is exactly what Fartlek training is all about – playing with your speed.
All our jogging sessions will be based on speed work. We will be stepping outside our comfort zone, but happily not for long and with enough rest in between each burst for you to recover.
Within this session we will alter our running speed over varying distances. Fartlek training is often described as unstructured because unlike other training sessions, such as track workouts, we do not have a set time or distance to train for.
Instead, we train to perceived effort and will mix up our pace whilst running between predetermined markers (trees, lampposts, signs). The focus is on how we feel during our run and we alter the length of our intervals accordingly.
Benefits of Fartlek Training:
Not only will you become faster, you will also become stronger and you will have improved endurance. Plus by mixing up the speed you train at you should burn more calories compared to when you train at a continuous speed. This can be useful for some runners.
If you listen to your body correctly during your Fartlek sessions you'll be less likely to over exert yourself or develop a running-related injury.
In addition to the physical benefits Fartlek training brings, it is also great for your state of mind. Unlike other training sessions, you don't have to train to a specific time or distance. The experience can be very liberating, although a little strange to begin with. You might find that this style of running quickly becomes your favourite and is something you relish doing.
Similarly, Fartlek training can be completed anywhere – up a mountain, on a beach or on a tarmac road. This is useful not only because you can do your training session no matter where you are in the world, it's also great because it means you can keep your Fartlek sessions fresh, interesting and enjoyable.
The importance of Sleep:
Sleep is a vital component for a successful athletics performance as well as general health and wellbeing. Some tips for getting a good night's sleep are:
Avoid caffeine, excess sugar or other stimulants after 6pm
Keep your bedroom dark, cool and quiet
Turn off any electrical equipment in your bedroom and keep phones/laptops/tablets on the other side of the room
Gradually dim lights in the evening to mimic the sun going down
Try a cup of warm milk in the evening or a warm bath to wind down
Wake up and go to sleep at the same time each day
The Importance of Relaxation:
This refers to resting after a workout or tough run, or taking rest days during a training programme. Recovery is an important but often neglected part of training plans. Take your rest days seriously so you'll run your best when it really counts.
During periods of heavy exercise or stress our bodies can become depleted in magnesium so mineral becomes very important. Epsom salts contain magnesium, the most abundant mineral in the human body. Magnesium plays a role in muscle relaxation and bone health so it's very important for active people. Magnesium is found in nuts, seeds, dark chocolate and green leafy vegetables so these foods should all be included in the days leading up to the Home Run.
Top Tip: Magnesium is particularly well absorbed through the skin so soaking in a warm bath with Espom salts is a great way to help you relax on your rest days.
Reward yourself:
Preferably not with fish and chips on the way home after the Simon Home Run! Instead have a sports massage. Massages are a great way of relaxing tense muscles and are highly recommended for people who exercise regularly. A qualified masseuse can help to loosen tight muscles and get rid of pesky knots in your muscles.
However, a deep tissue massage can cause fatigue in muscles so make sure to have one no less than a week before the run.
The day before the Home Run:
It is best that this day be one of relaxation. If you want you can include a walk or a gentle swim but avoid anything strenuous. Make sure you eat well and hydrate. You might have people advising you to 'carb load' the night before a run but with a 5 mile run there is absolutely no need to go overboard. Eat as you normally do but keep the focus on healthy options and include coconut water, beetroot juice and dark chocolate throughout the day.
Lay out everything that you need to bring with you such as your runners, your race number and prepare your breakfast for the morning and any snacks or drinks you might bring. Once you have everything prepared try your best to relax and sleep well.
Morning of the Simon Home Run:
On the morning of the Home Run, give yourself lots of time to get ready.
Have a good breakfast and double-check that you have everything with you, leave with plenty of time and remember to……. HAVE FUN!!
Click images below to view 2019's route and running top.
Please see some images below from the 2018 Simon Home Run!
© 2019 Dublin Simon Community | Charity Registration: No. 20009892 | Charity Number: CHY 5963