Christmas Fundraising
Thank you for your interest in helping out this Christmas. With over 6,000 people registering as Homeless in Dublin, Dublin Simon Community relies heavily on the support of volunteers. From singing, to bucket shaking, there is no limit to how you can help.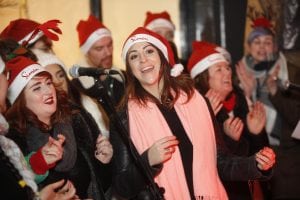 See below how you can support Dublin Simon Community this Christmas –
Sing for Simon: Gather your group and arrange your own carol singing event in your local area, or join in one of ours! We have pre-booked locations across Dublin City Centre and shopping centres.
Organise your own Christmas event: We will provide you with Santa hats, t-shirts, buckets, selfie frames, posters, balloons, and of course support you all the way!                                    
Christmas Volunteering: We are looking for plenty of bucket shakers throughout the month of December for our various Christmas appeals.
To get involved and support Dublin Simon Community this Christmas, please email Stevenshort@Dubsimon.ie or call 01 671 5551 to get involved.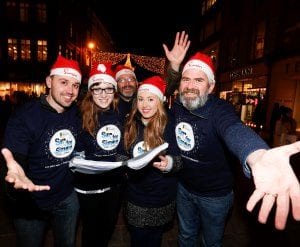 Use your Voice to end homelessness.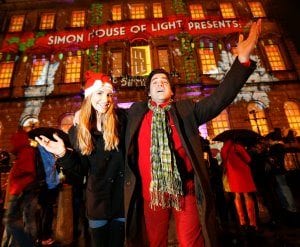 Join Dublin Simon Community for the brightest event this Christmas.
© 2018 Dublin Simon Community | Registered Charity Number 20009892 | CHY Number 5963