Until they can close their own door behind them, the most vulnerable members of our society will always be at their most vulnerable.
For 50 years, the Simon Community have been helping people Close the Door on Homelessness.
To mark this, our #ClosingDoors campaign shares our clients' experiences of moving on from homelessness, and the safety and security of closing their own front door behind them.
At Simon, we continue to protect those who are at their most vulnerable and help them change the course of their lives. By providing the physical door to a home of their own we are helping people to close the door on the mental strain of homelessness, on fear, insecurity, addiction or ill-health.
In 2018, the Simon Communities 'closed the door' for more than 2,400 men, women and children across Ireland, helping them move out of homelessness and into a secure home.
The #ClosingDoors campaign aims to bring the public to the final step of a person's journey out of homelessness and into their own home. Read more about our clients' experiences below.
Creative, media and public relations agencies involved in the campaign have donated their services for free.
Client Stories
Read stories from our clients who have closed the doors on homelessness below and how your support can make a difference.
Matthew's Story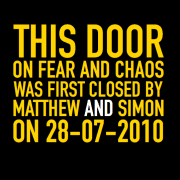 Matthew was on the streets for two years.
He found the winters the hardest. The cold got into his bones.
He had nothing to do. Nowhere to go.
He always felt alone. Lonely. He was afraid all the time.
In his own words, he "had fear in his heart".
He never felt safe. When he came to us he had very little strength left for life.
He's lived in our supported housing since then.
He knows he's not on his own now.
He's part of a community.
He likes doing the simple things.
Listening to music in his room. Opening the gates every morning.
He has a philosophy on life we could all learn from.
Be nice to people and they'll be nice to you.
That's how he lives his life. In his home.
Where he always feels safe.
Sarah's Story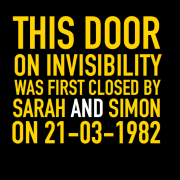 People used to pretend they didn't notice Sarah.
Or maybe they just didn't notice her.
Sarah was homeless for five years.
On the streets, she kept herself to herself as much as she could.
She probably wouldn't have been able to survive much longer though.
Five years is a long road.
In March 1982 everything changed.
She got a place in our supported housing unit.
Sarah lived the rest of her life there.
She was there for over 20 years.
She became a good friend to many others.
Everyone who knew Sarah remembers her very fondly.
She had a home.
She made an impression on people.
She is missed.
Eddie's Story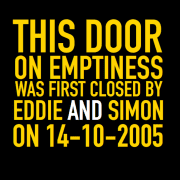 In 1999 when Eddie first became homeless he lost everything.
He went from the family home to the terrifying ordeal of life on the streets.
Not only did he lose his home, he had to move out of his neighbourhood.
He didn't like to be seen by people who knew him.
He spent 6 years living outside.
Each new day as rough as the last.
When he first came to Simon he was a broken down man.
With the help of his key-workers he worked hard to develop the skills he needed to get his life back.
His confidence came back.
He linked in with the resettlement team to find the perfect place for him.
He found the right place.
He found himself again.
He's been there ever since.
Helen's Story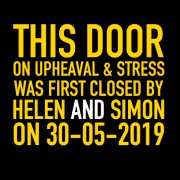 Helen's youngest child was born in 2014 at just 31 weeks.
It was a very stressful time.
They were snowed under, with different medical problems coming up all the time.
Everything they needed was incredibly expensive.
They began dipping into the rent to pay for everything she needed.
Little by little, month by month they fell behind.
The landlord said he'd had enough. Everything crumbled.
They were homeless. A family with nothing.
Nowhere to go. the panic was constant.
Then everything changed again.
For the better this time. They got their house from Simon.
It was all adapted to be perfect for the needs of their family and their children.
Having a home means the world to Helen because it means the world to her little girls.
They feel secure. She calls it "their little haven".
They're forgetting about their homeless life.
They're making new memories. Lovely ones.
© 2023 Dublin Simon Community | Charity Registration: No. 20009892 | Charity Number: CHY 5963